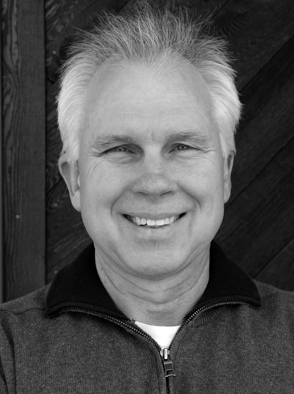 Gary Bowling, a Southwestern Missouri native, returned to his home state in 1981 after a decade of teaching art at Westmar College in LeMars, Iowa. After receiving a fellowship to Yaddo, an artist's retreat in Saratoga Springs, New York, Gary was encouraged to quit his teaching career and focus his energy on painting. Since then, he has been painting and exhibiting full time. His work has been exhibited across the United States, including shows at the Sheldon Art Museum in Lincoln, Nebraska; Huntington Museum of Art in West Virginia; Mitchell Museum in Mt. Vernon, Illinois; and the Rockford Art Museum. His current studio and residence is in Lamar, Missouri.
Artist Statement:
My paintings have been turning toward landscape as a place where we might escape, but where we also discover we don't quite belong. I am not talking about places that seem foreboding, frightening or particularly dramatic. Many of the paintings I am working on right now are about a place filled with light, atmosphere and a general ambience that should free my mind of every encumbrance except for the beauty of that kind of place. I am reminded, however, that some of my richest experiences have been in the woods where I wasn't lost, but just a little disoriented; swimming in the ocean just a little farther out than I thought I was; and hiking under a magnificent sunset and discovering that the trail became a good deal more challenging after dark. For a place to assume a beautiful presence in our experience, it might need some almost imperceptible strangeness that subconsciously keeps us alert.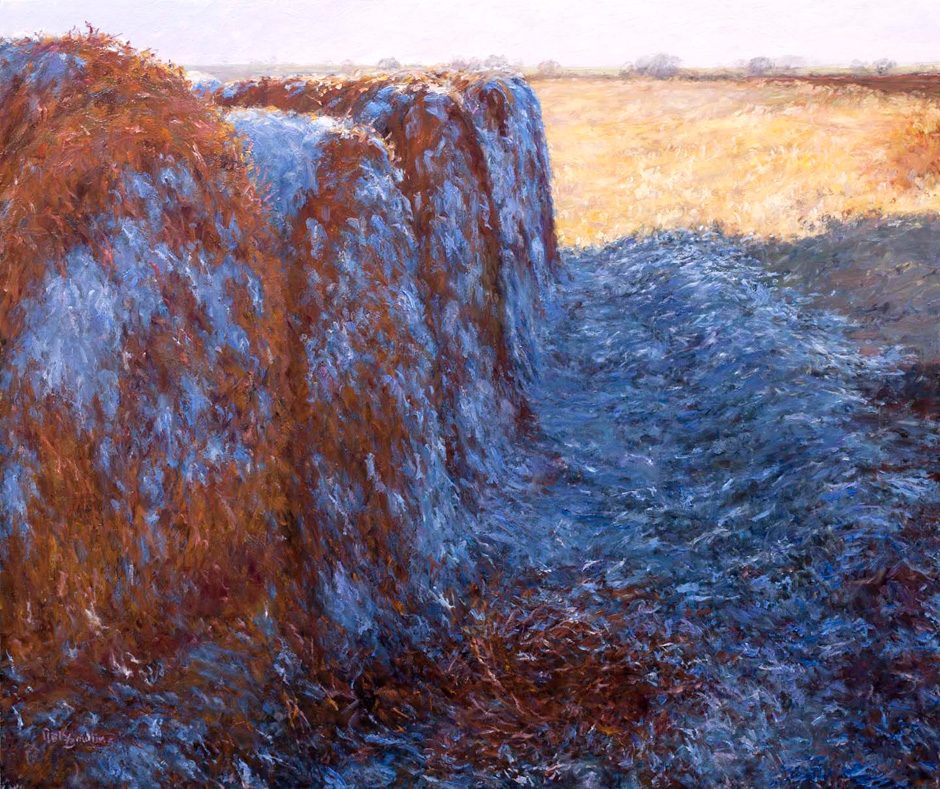 Gary Bowling "Desert Grasslands with Passing Clouds I"

2014 | oil on panel | $1,800.00
image: 18 x 18" | frame: 21.5 x 22"