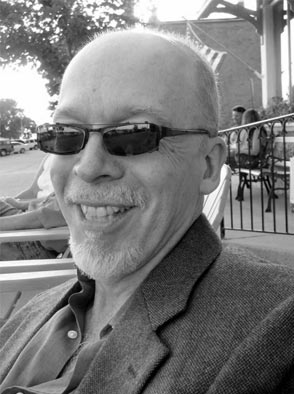 Gregory Graham grew up in Watervliet, New York. He received his BA and MA from the State University of New York at Albany, and his MFA from the University of Tennessee, Knoxville. Graham has been the recipient of numerous awards, including grants from the Jerome Foundation and the Minnesota State Arts Board. He has exhibited nationally, most recently during the fall of 2013 at the Bloomington Theatre and Art Center's Atrium Gallery. He lives and works in Saint Paul.
Artist Statement:
With this work I wanted something different from previous series of mine. Instead of using a single organizing theme, I approached these paintings in a manner similar to a luncheon date with a close friend. During this fanciful conversation, any topic of interest would be open for discussion. Thus the subject matter is associative, moving from object to idea to memory to landscape and back again.
Each work is given equal weight. They are modest in scale (4 x 6 inches to 9 x 12 inches) and materials (model train enamel). It is in the everyday realities that I find a beauty not hidden but simply unrecognized.