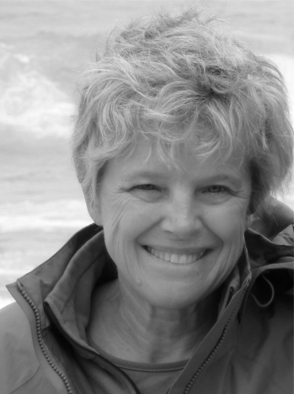 Jean Gumpper was born in Hawaii, grew up in Michigan and spent time in several states including ten years in Minnesota. She now lives in Colorado Springs with her husband, Stephen Flynn. Jean is Visiting Professor at Colorado College and her prints are represented by several galleries nationally and internationally. In 2000, she received a Visual Artist Fellowship award from the Colorado Council on the Arts.

Jean taught international print workshops at the University of Gothenburg, Sweden, and she participated in artist residencies at Anderson Center for Interdisciplinary Studies, Goldwell Museum in Rhyolite, Nevada, Rocky Mountain National Park, Colorado, and Ucross Foundation.  Her most recent residency was at the Grand Canyon in May, 2014.
Artist Statement
In my work as an artist and printmaker, I respond to landscape as a metaphor for emotions and experiences. Being alone in nature helps me to listen to my intuition and to have the patience necessary to really see. I seek to integrate the memories, sounds and feelings of being in the landscape into the making of the print. The carving of the woodblock and the layering of the ink echo natural processes such as the layering of leaves, water, trees and light. Each color is mixed carefully and applied in a series of transparent and opaque overlapping layers through a reduction woodcut process and gradually, the layers build up into a completed image. Making the print is a way to relive an experience and to share it with others.
View Jean Gumpper's recent exhibition here.