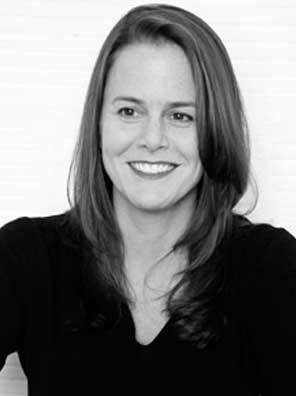 Kit Wilson, a Minneapolis native, earned her BA in art history from Dartmouth College in 1989. She participated in the Dartmouth foreign study abroad program in 1988, studying renaissance art in Florence, Italy. From 1990-1992 she was co-director of Forum Gallery in Minneapolis. After leaving Forum, Wilson changed careers and became a teacher. Until 1999, Wilson taught geography to middle school students in Eden Prairie, Minnesota. Throughout her adult life, Wilson has made art, but not until 1999 did she devote herself to it.
She began exhibiting her work at Groveland Gallery in 2002. Her work is included in numerous Twin Cities private and public collections. Kit maintains a studio in her home in south Minneapolis where she lives with her husband and three sons.
Artist Statement:
I paint the landscape I inhabit, hoping to convey optimism. Lately, I've been drawn to water because of its beautiful reflective quality and also by proximity. I find myself near or on the water almost daily. I am moved by the scale of our vast landscape composed of water earth and sky. While sometimes feeling small in a big world can be overwhelming, at other times it makes me feel wildly hopeful. This is why I focus on the small in the big picture. I paint the sky with a large brush, but the details are done with tiny brushes. For me, painting the details is a form of meditation. I can slowly appreciate the little things that make up this broad view.