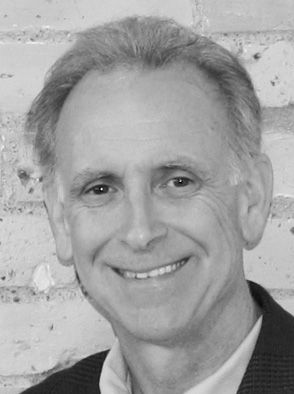 Mark Horton, a native of Saginaw, Michigan, was raised in Minneapolis. Mark received his law degree at the University of Minnesota in 1979. He began taking studio art classes at the University while practicing law and in 1982 Horton quit his legal practice to paint full time. He and his wife, Barb, lived in Europe for five years studying art and painting as they traveled. They returned to the United States in 1989 and now live in St. Louis, MO. Major commissions include work for Securian, the Midwest Express Center in Milwaukee, Wisconsin, the Minnesota Department of Transportation, and the Dakota County Historical Society.
Artist Statement:
My current work started with ideas from real places where I have spent time, in contrast to the work of the last 10 to 15 years, which mostly began from my imagination.
As part of my studio process, I always paint a painting or two each year that are outside the loop of the current work. These pieces are somewhat arbitrary and reflect my belief that anything is possible, as long as one is open to possibility. For instance, the piano painting was the first one I made for this current body of pieces. I simply liked the shape of the piano.
After starting the piano painting, I looked to other aspects of my personal life, leading me to paint several studio images ('Brush Table I' and 'Brush Table II'). Then I asked myself, 'what else do I enjoy? What places or things are important to me?' This led to paintings of coffee houses, Vintage Vinyl record store and certain neighborhood scenes.
I have been painting cityscapes for a long time, and I have always been aware that I liked and loved many things besides the subjects of my paintings. I believe that a painting expresses an idea and that the subject matter, even an abstraction, is in the service of an idea. With my current body of work, I began to consider the dividing lines of my subject matter – why, among those places and things I like, I painted some and not others.
For this show, the places and things I painted were associated with moments or hours of consciousness, when my thoughts were unencumbered by an activity and temporal concerns. I use the word 'consciousness' and not 'thinking' because 'thinking' is too broad for my purpose. We think when we pay the bills, worry about deadlines, or consider what to do next. These are temporal concerns. Consciousness is a state of awareness. The subject matter of my paintings express places, that for me, are conducive to consciousness. In my studio (the subject of several paintings) my thinking is conscious. Painting does not encumber it, painting supports it. The other images in my current work represent places that support and encourage my cultivation of consciousness as well.
Experience tells me that if I paint images resonant with what I care about, that those images will be infused with my ideas surrounding them. Whether a viewer of my work connects with a record store or a coffee house, it is the importance of consciousness that is at the center of the work.