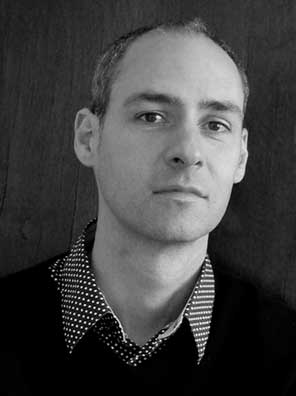 Michael Banning was born in Boulder, Colorado in 1966. He received his BFA from the University of Colorado, Boulder and his MFA from Minneapolis College of Art and Design. Banning's oil paintings and drawings of contemporary American urban, industrial, and domestic landscapes have been exhibited in solo exhibitions in Chicago, Denver, Minneapolis, and New York. His work has also been part of regional group exhibitions at several Midwestern institutions, including the Harold Washington Library, the Minnesota Marine Art Museum, the Rockford Art Museum, the Kohler Art Center, the South Bend Regional Museum of Art and the Fort Wayne Museum of Art, among others.
Between 1995 and 2006, Banning lived and worked in Minneapolis and was the recipient of grants from the Minnesota State Arts Board and the Jerome Foundation, from whom he received a Travel and Study Grant to study fresco painting in Detroit. Banning has also received grants from the City of Chicago, where he lived for a period of time. In 2016 Banning and his wife, artist Melanie Pankau, returned to Minneapolis. Banning now teaches drawing in the Fine Art Department at the Minneapolis College of Art & Design.
Artist Statement:
As an observer and urban explorer, I am interested in the liminal spaces found at the edges of the inner city. Amid the trucks, weeds, and railroad tracks of these often post-industrial surroundings, one can find compelling views of the distant skyline as well as a sense of peace and quiet uncommon in the urban experience.
As a painter, the depiction of this terrain's light, texture, and space is a source of perennial challenge as well as a catalyst for reflection. These compositions were chosen to not only represent specific places in a literal and descriptive manner, but also to hint at a parallel inner landscape of containers, structures, paths and barriers.