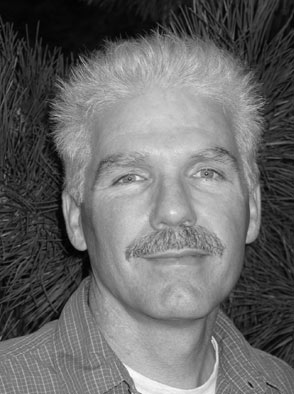 Michael Paul was born in 1956 in Helena, Montana. He received his BFA from Minnesota State University Moorhead, and holds a BA in Art History and Mathematics from Concordia College. He also studied painting conservation at the National Gallery in Washington, DC. After serving in the Air Force as a Geodetic Surveyor, Paul began painting professionally and established Flathead Studio in 1996.
Paul is best known for his paintings of the Northern Great Plains as well as his use of traditional encaustic materials. He is a recipient of a grant from the North Dakota Humanities Council, and his paintings are included in numerous public collections including the North Dakota Museum of Art, the Plains Art Museum, the University of Minnesota, the Mayo Clinic and Lutheran Brotherhood. West of East is his fourteenth solo exhibition. He resides and maintains a studio in Sioux Falls, South Dakota.
Artist Statement:
Lake Superior and Glacier National Park are two of my favorite places. Lying between those two gems is a land defined by the horizon, wide spaces, and simple architecture. It is there that the east becomes west. It's the floor of the sky: in this place, while standing on top E Six Butte, you can actually feel the sky and hear the heart beat within your chest. I respond to this landscape, to its architecture, and to the people that survive there. It is somehow poetic, devoid of prose, so I try to keep my work lean and poem-like as well. Ideally I hope the viewer will connect the dots and form their own dialogue with the paintings. Perhaps it will emerge as a certain stillness and quiet truth.
View Michael Paul's recent exhibition here.