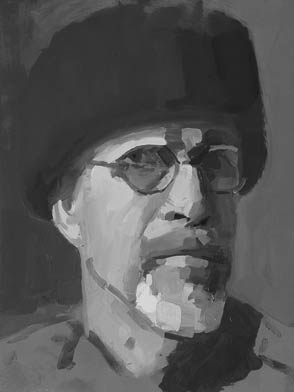 Robert Dorlac is a painter and printmaker who has worked as a welder, a park ranger, an oilfield geologist and a college professor. Dorlac was born in St. Louis, Missouri. He studied at the Kansas City Art Institute and earned a B.S. in Geology from the University of Missouri in Columbia. He received his MFA in painting from Southern Illinois University in Edwardsville. Dorlac teaches drawing, painting, and printmaking at Southwest Minnesota State University in Marshall, Minnesota where he received full professorship in 2011. He has been awarded artist-in-residence positions at Isle Royale National Park, Painted Desert National Park, the Upernavik Museum and the Ucross Foundation.
Artist Statement:
In June 2010 I traveled to Upernavik ("Springtime Place" in Greenlandic) where I was chosen to be an artist-in-residence at the Upernavik Museum. Upernavik is a hunting and fishing settlement of 1,129 inhabitants on a small island in a vast archipelago on the northwestern coast of Greenland. My motivation for seeking an opportunity to paint in Greenland came from my study of the island's geology, my longtime interest in the work of Rockwell Kent, and my concern for the effects of global warming on the arctic. While in residence I made plein air watercolor paintings and drawings of the islands, fjords, glaciers, and icebergs in the region. After returning to my home studio I produced a series of monotypes informed by the on-site paintings and drawings.
Visit Robert Dorlac's paintings in our recent exhibition, Paperwork.