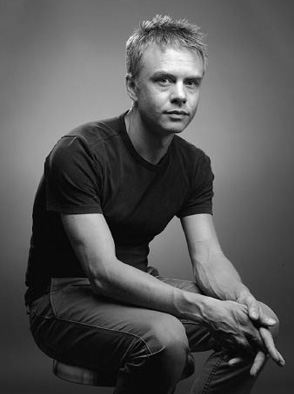 Born in 1969 in Portsmouth, UK, Tim attended the Winchester School of Art and the University of Ulster at Belfast, Northern Ireland. In 1994, Tim moved to the U.S. upon receiving the prestigious Andy Warhol Scholarship for study at the New York Academy of Art. After earning his MFA in painting, Tozer taught painting and drawing at Indiana University in Bloomington. He moved to Minneapolis in 2002 and taught art at both the Minneapolis College of Art and Design and Normandale Community College.
He currently teaches painting at the University of Wisconsin-Stout. In 2011, he completed a large commission for the lobby of Securian corporation in St. Paul. The paintings commemorate the company's annual Winter Run marathon. An avid runner, Tim also participated in the race. Tim lives with his family in south Minneapolis.
Visit Tim's recent exhibition here.
Artist Statement:
I grew up on the coast of England, and memories of this have informed much of my work. Although these paintings are, in a way, an attempt to connect to a sense of home, they are not bound to one specific locale or personal experience; rather, through making them, I search for a configuration of spaces, light and placement that resonate with something I cannot describe in any other way. I have to start with people and places I know from my own life in order to do this, but it is only when the work departs from these that the paintings have the ability to connect directly to the impulses that drive them.