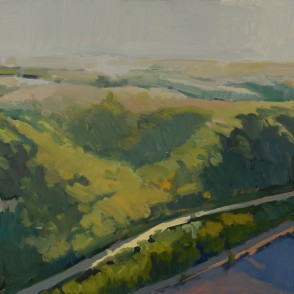 April 25-June 6, 2015
Tom Maakestad
Opening Reception: Saturday, April 25, 2-5 p.m.
Artist Demonstration: Saturday, May 16, 1-3 p.m.
Raised in rural Northfield in a family of artists among a community of farmers, Tom Maakestad's aesthetic is deeply rooted in the Minnesota landscape. Best known for his pastel and oil paintings of rural country roads, rolling hills tilled for planting and large, atmospheric skies, Maakestad's newest body of work re-examines traditional landscape painting.