Visit the Twin Cities' top Gallery of Local and Regional Art.
Since 1973, Groveland Gallery has specialized in exhibiting and selling contemporary, representational paintings, drawings and original prints by Midwestern artists. Our Minneapolis art gallery features new exhibitions every six weeks, and offers fine art collection services for individuals and businesses.
We're just a short walk from the Walker. Google map us.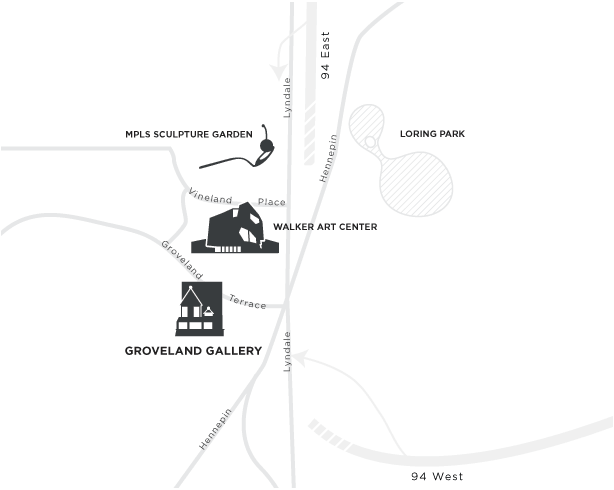 Groveland Gallery is located in a restored 1890's mansion on the edge of downtown Minneapolis, just south of the Walker Art Center.
Parking is available in the parking lot directly in front of the building or on the north side of Groveland Terrace. Additional parking can be found in the Walker Art Center's underground parking ramp. The entrance is located on Vineland Place.
Exhibition Information
July 21 - September 1, 2018
Sky, Land, Water
Opening Reception: Saturday, July 21, 2-5 p.m
Since Ancient time, and throughout art history, including the Renaissance, Romanticism, Impressionism, and into Contemporary times, artists have been compelled to paint and interpret the landscapes that surround them. In Minnesota, sky, land and water are akin to the primary colors when it comes to landscape painting.
Add to Calendar 09-05-2014 01:00:00 10-14-2014 11:59:59 11 NAME OF ARTIST Exhibition at Groveland Gallery SHORT DESCRIPTION HERE 25 Groveland Terrace, Minneapolis, MN 55403 Groveland Gallery info@grovelandgallery.com true DD/MM/YYYY