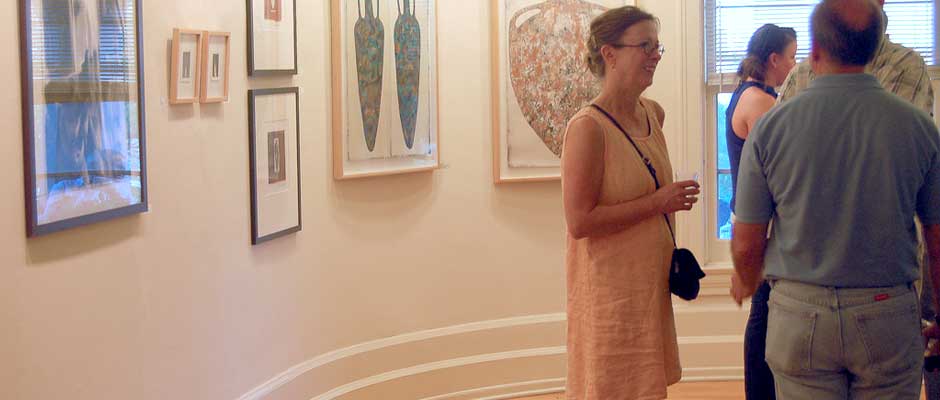 Founded in 1973, Groveland Gallery features the best of Minnesota and regional art with a special focus on contemporary representational paintings, drawings and prints. We sell only original art and have a personal relationship with the artists we represent. Work by our artists is included in private, corporate, and museum collections throughout the United States.
The gallery hosts two exhibitions simultaneously and changes shows every six weeks. Artist talks and demonstrations are frequently offered to complement exhibitions. Opening receptions are held on Saturday afternoons and are always free and open to the public.
In addition to exhibitions, we maintain a large inventory of artwork ranging from small drawings to large-scale paintings.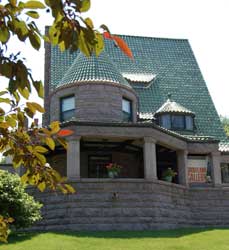 Groveland Gallery is located on the first floor of the Frank B. Long House, which was built in 1894. Long and his partner, Frederick Kees, ran a prominent Minneapolis architectural firm in the 1890s. Long & Kees are best known for designing the Lumber Exchange Building and the Hennepin County Courthouse, two iconic Minneapolis buildings. Constructed of Ortonville granite from Southwestern Minnesota and built in the then-popular style of Richardsonian Romanesque, the Long House carries a striking resemblance to the courthouse, which was built at the same time. The building is listed in the National Register of Historic Places.
Our staff is familiar with each of our artists' work, and can provide you with information about their careers, their techniques and their unique approaches to making art. We are committed to the tradition of nurturing and developing the careers of local and regional artists. We are confident in the aesthetic, integrity and craftsmanship of the artwork we represent and sell only the highest quality artwork. Enthusiastic about art and our artists, we enjoy sharing our appreciation of art with gallery visitors.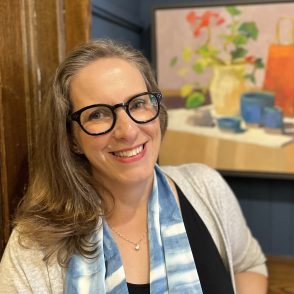 Director Andrea Bubula has worked with Groveland's artists and clients since 1996. She plans Groveland's exhibitions and events, and selects artists for representation. Andrea's understanding of the artists' work and client's needs is foundational to her work as gallery director.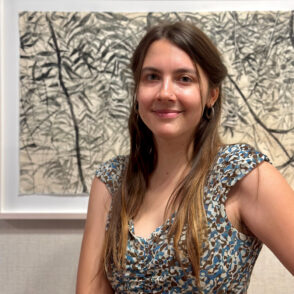 Gallery Assistant Martha Sudderth loves meeting and greeting each Groveland visitor while she holds down the front desk, providing support to artists, service to clients, and aid to the gallery director. Having recently received her BA in studio art from Carleton College, she feels incredibly lucky to spend her days connecting artists and their work to an enthusiastic audience of art lovers.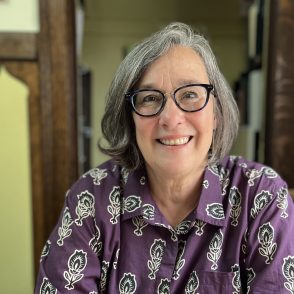 Senior Consultant Sally Johnson served as the director of Groveland Gallery from 1983 to 2023. Sally is actively involved in the Twin Cities art community and is a frequent advisor and guest curator to various arts organizations, colleges, and art centers throughout the region. Sally is available for appraisals, art consulting, and special acquisitions.