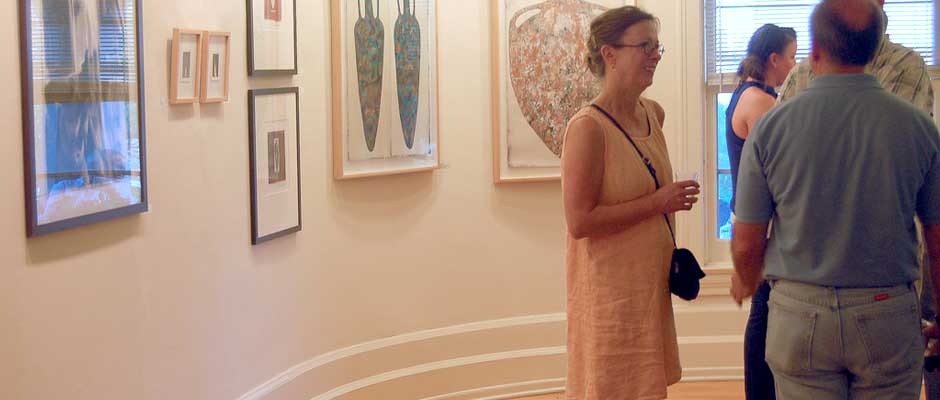 Founded in 1973, Groveland Gallery features the best of Minnesota and regional art with a special focus on contemporary representational paintings, drawings and prints. We sell only original art, and have a personal relationship with the artists we represent. Work by our artists is included in private, corporate and museum collections throughout the United States.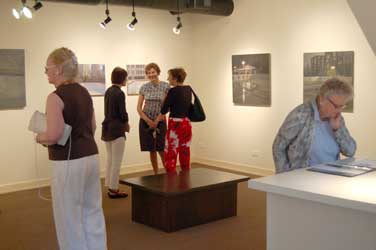 Exhibitions at the gallery change every six weeks and can be found in two distinct spaces. The main gallery is located on the first floor of the mansion. Groveland Annex, a smaller exhibition space, is located in the carriage house behind the mansion. Artist talks and demonstrations frequently complement exhibitions. Opening receptions are held on Friday nights or Saturday afternoons and are always free and open to the public.
In addition to exhibitions, we maintain a large inventory of artwork by each artist we represent.
The Building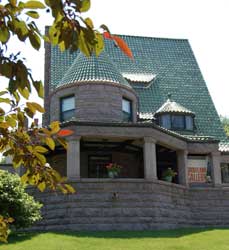 Groveland Gallery is located in the Frank B. Long House, which was built in 1894. Long and his partner, Frederick Kees, ran a prominent Minneapolis architectural firm in the 1890s. Long & Kees are best known for designing the Lumber Exchange Building and the Hennepin County Courthouse, two iconic Minneapolis buildings. Constructed of Ortonville granite from Southwestern Minnesota and built in the then-popular style of Richardsonian Romanesque, the Long House carries a striking resemblance to the courthouse, which was built at the same time. The building is listed in the National Register of Historic Places.