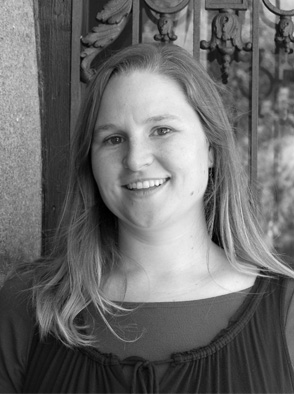 Abigail Woods Anderson is a Minneapolis-based artist and informal educator. She received her BA from St. Olaf College where she studied fine art and biology. The natural sciences continue to inform the way she understands and interacts with the world, as evidenced by the ecological motifs prevalent in her paintings and prints.

Anderson has been a volunteer, instructor, and member of the artist co-operative at Minnesota Center for Book Arts where she specializes in letterpress and plate-making techniques. Anderson has been a guest artist at Augsburg College, the Minnesota State Fair, Wayzata High School, and other organizations. Since 2008, Anderson has worked at the Walker Art Center in the department of education and community programs where her particular interests include art interpretation, arts-infused education, and listening practices.
Artist Statement:
I am interested in making. Whether a paper wasp constructing a nest or a printmaker pulling a proof, 'making' is the fundamental way our energies and ingenuity become manifest in the material world. Engaged in making, we negotiate the tensions between complexity and simplicity, and we traverse the distance between the known and the novel. In my experience as a maker of objects, messages, and experiences, 'making' is more than a means of manufacture. It is a method of discovery.
I am interested in noticing. My process hybridizes direct observation of the natural world with intense imaginative revision in the studio. In both of these engagements, energetic noticing is at the core. My work most interests me—and most challenges me—when depiction loses ground to speculation, when representation becomes distorted by interpretation.
I am interested in ideas. While the ideas vary from one body of work to the next, I consistently incubate ideas during the acts of noticing, making, and noticing what I make. As I work, my awareness is a pendulum alternating between the object at hand—its craft, its technique, its materiality—and the mental phenomena that accompany it: abstractions, interpretations, concepts, and questions. Making art is an opportunity to dwell in ideas, and enmesh those ideas in the temporal and material.