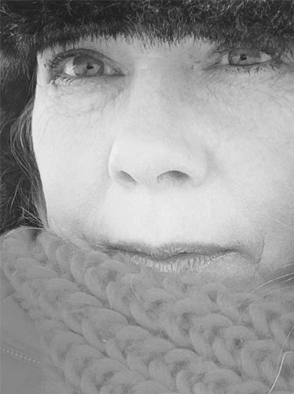 Minneapolis-based mixed media artist Amy Rice's nostalgic, subtly street-art influenced works are deeply defined by her Midwestern roots. Growing up in a rural area, Rice found inspiration in the surrounding flora and fauna. Over the course of her career, Rice has developed an appreciation for the simplistic yet beautiful things in life.

Rice has exhibited her work extensively at galleries in the US and beyond. She has received multiple grants and commissions, including a Minnesota State Arts Board Artist Initiative Grant, a Metropolitan Regional Arts Board Next Step Grant, and most recently in 2017, a completed commission for Augsburg University in Minneapolis.
Artist Statement:
In 2010 my art was featured on the Minnesota Public Television series Minnesota Original.  In the interview I stated that I was making a creative shift from painting my present and my past to painting my present and what I wanted my future to look like.  The segment ends with me asserting that I believe I will have the cabin on a lake with a swan paddle boat and big gardens (the topics of my paintings at the time of the filming). It's been 8 years and I have the cabin. It's tiny and on a creek and not a lake, I'm still looking for that elusive swan paddle boat, but I do in fact have the big gardens. I've painted dogs before I met them and flowers before I grew them. I have side-by side art and photos where the art came first and it seems like some sort of alchemy, but it's really nothing more then goal setting in paint.
Much of the work presented in Root Down is my to-do list and my stretch goals. I'm not satisfied anymore with a big garden; I want acres of stripes of living colors. I want my fields to be my canvas and flowers to be my paint. Slowly, year by hard working year it's happening. My paintings are just a few steps ahead of my reality.