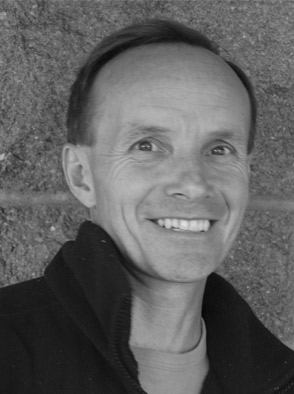 Andrew Wykes was born just outside of London in 1960. He studied at Richmond upon Thames College as well as Epsom School of Art and Design, where he received his undergraduate qualifications in fine art. He received his MFA in painting from American University in Washington, D.C. and has taught art for over 37 years in the UK, Belgium and the U.S. Wykes has exhibited nationally and internationally, and his paintings are included in numerous collections in the U.S. and Europe. He received Minnesota State Arts Board Artist Initiative Grants in 2009, 2013, 2015 and 2019. He also holds the Agnes Hulburd Conger Prize for Excellence in the Humanities for outstanding research as a painter from Hamline University. In 2009, he was awarded a fellowship at the Ballinglen Arts Foundation in Mayo, Ireland. where he teaches landscape drawing and painting workshops during the summers. He is He is one of four Minnesota painters featured in filmmaker Kristen Lowe's documentary Painting the Place Between. Wykes is a professor of painting at Hamline University in St. Paul. In 2019 Wykes was selected to be filmed as a participant for the Sky Television series. Landscape Artist of the Year, made in the UK.

Artist Statement:
My current paintings were made in varied hinterlands from countries on either sides of the Atlantic Ocean: The United States and Ireland. The term "hinterland" refers to an area behind a coast or the shoreline of a river. More generally, it is the area around a city or town, and can be considered a rural area economically tied to the urban catchment of large cities or agglomerations. Most of my work was made at Lacken Strand, Mayo, Ireland and in locales near my home, a small town approximately 40 miles south of the Twin Cities.
I seek to create a balanced dialog between the intellectual and emotional. I paint the geography of where I find myself, in the United States or overseas in Britain, Ireland and recently, Jamaica. These places are eclectic and don't always have any deep affinity for me, yet there is a bond … these works were made on-site and in the studio. The medium I work with varies, usually a combination of oil, acrylic, tempera and collage. However, the goal is always the same: to make an equivalent and authentic response to the places I have experienced, and to translate that experience of the three-dimensional landscape to the flat surface of my painting.