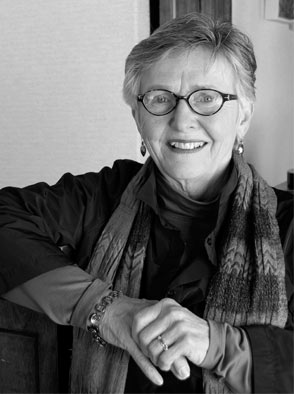 Carolyn Brunelle is a Minneapolis native. She studied art at the University of Minnesota with Malcom Myers, and at Hamline University with James Conaway and Steve Hartman. She's currently working with Minneapolis painter and arts educator Hazel Belvo. She has exhibited her paintings regularly over the past twenty-five yers, winning a number of awards. Her work is included in numerous private and local corporate collections throughout the region including Capital One Financial Services, Leonard, Street and Deinard, Piper Jaffray, IDS Financial Services, Saint Paul Companies, Lindquist & Vennum, Wells Fargo, Plymouth Congregational Church and Minnehaha Academy She currently lives in Golden Valley and maintains a studio in the Midway neighborhood of Saint Paul.

Artist Statement:
My current paintings are tree and branch portraits: trees as shelter, sanctuaries and symbols of antiquity and strength. They are living embodiments of the passage of time: they are slow growers, they endure scars and disease, they become gnarled and creaky, yet they remain solid and steadfast well beyond their youth. Their ability to renew every year, to keep growing despite the changes happening around them points to their immense adaptability and resiliency. Trees live in harmony with their surroundings much longer than humans do, granting them longevity and lifelong beauty. I live in a neighborhood that is treed with many varieties. They are always an inspiration, especially in the winter when their skeletal forms can be seen against a pale sky.
My work is a combination of plan, chance and imagination. I layer acrylic paint, then sand and scrape the surface of the canvas to see what is revealed. It is a subconscious connection between experimentation and artistic judgement. It is an act of faith.