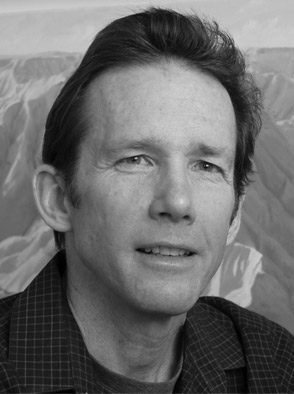 Before settling in Minnesota in 1994, Charles Lyon spent over a decade living in the high Arizona desert where he taught photography, rock climbing and kayaking. As he developed an interest in color, he set aside black and white photography and began to work in textiles and later, pastels. After his move to Minneapolis, Lyon returned to school to study painting and received his MFA degree from the Minneapolis College of Art and Design in 1999.

In 2005, Lyon was chosen to be an Artist in Residence in Badlands National Park. In 2007, Lyon painted an ornament representing the park for the White House Christmas tree. Lyon was also awarded a 2009 Artist Initiative Grant from the Minnesota State Arts Board for continued work on his paintings of snow in the city. For the last six years Lyon has been painting the flowers he finds in his Minneapolis neighborhood.
Artist Statement:
The longer I paint, the more the issue of color is foremost. Chroma, the purity or intensity of color, has both a universal scientific definition as well as a personal mysterious meaning to me.
Full sun is the only way to get a full chromatic experience of a flower. The form may suffer as a result so many different kinds of color, but the punch of pure hue will be there. When tackling a complex peony or dahlia form, I have to plan what to paint transparent, semi-transparent and opaque. Unfortunately, paint is not the same as light, and the search for the right color is often not as direct as I would like.
Staring into the center of a flower is an antidote to our urban connected lives. I am drawn uncontrollably into the center, these mandalas of dynamic symmetry. Dots…I have always liked them. They move, they are funny.  
Almost all of the flowers in this show were grown steps away from my front door, as I have the good fortune of living near 3 superb gardens.