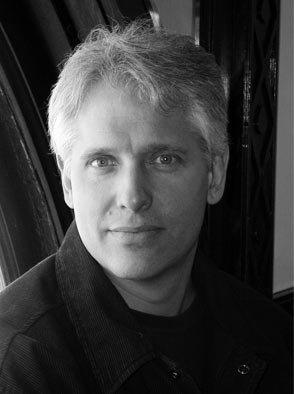 Nebraska native Dan Bruggeman teaches in the fine art department at Carleton College in Northfield, Minnesota. During his 30-year career, he has been awarded numerous grants, including the Minnesota State Arts Board Grant, an Arts Midwest/NEA Visual Art Grant and a McKnight Foundation Grant.
Artist Statement:
"There's always a period of curious fear between the first sweet-smelling breeze and the time when the rain comes cracking down."  – Don Delillo
My current paintings are narrative images representing landmarks of human invention. They invite the viewer to move into a space of speculation, to contemplate those seductive moments that Delillo suggests.
The paintings are, in part, an assertion that there is an endurance to landscape imagery. Like the 19th century marsh paintings by Martin Johnson Heade or the 21st century alpine paintings by Peter Doig, my current work appeals to the sub-conscious and offers the dreamlike, the irresistible and the provocative.
My images align nature, religion and outdoor recreation. For North American artists, these are traditional avenues for seeking the transcendent and the sublime. They offer a literal and psychological interpretation of what has always made the landscape compelling to me: the simultaneous sense of vastness, catharsis and fear.
Dan Bruggeman was featured on MN Original in February, 2015: