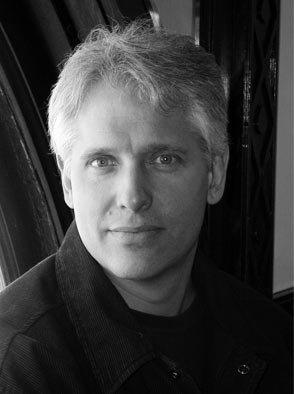 Nebraska native Dan Bruggeman teaches in the fine art department at Carleton College in Northfield, Minnesota. During his 30-year career, he has been awarded numerous grants, including the Minnesota State Arts Board Grant, an Arts Midwest/NEA Visual Art Grant and a McKnight Foundation Grant.

Artist Statement:
Imposing in its scale, uncanny and mysterious, our upper-midwestern landscape has long been an avenue of transcendence. Its paradox is as compelling as any other in nature, treading that razor-thin edge between threat and wonder, human and divine.
But it also sits against the backdrop of an unavoidable reality: it is deteriorating. That looming sense of loss is the melancholic plot-twist in this otherwise serene theater. It is the same delicate and precarious balance that, since Eden, has linked Earth and the Heavens.
In these paintings, I've sought to explore that connective tissue while paying homage to the melancholy derived from its transitory nature. These tiny vignettes might be playful if not for the suggestion of loss. But still, amid that void, this landscape offers hope that what once existed may live on, and that the sentimental might give way to something eternal.
Dan Bruggeman was featured on MN Original in February, 2015: