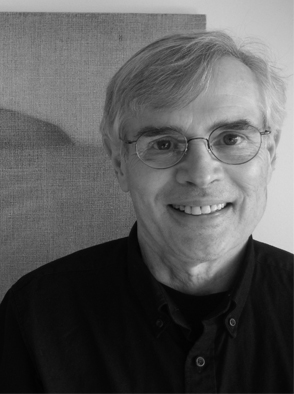 Dan Mason studied art at St. Olaf College and received the MFA in drawing and painting at the University of Iowa. He has taught art and art history at colleges in Kansas and Minnesota, and retired from teaching after twenty years at North Hennepin Community College in Brooklyn Park.

Dan's paintings are in numerous corporate and public collections, including General Mills, Target Corporation, Methodist Hospital, Wells Fargo, Federal Reserve Bank, University of Minnesota Hospitals, Spencer Museum, Kansas University, Lawrence, Thrivent Financial, HealthPartners, StarTribune, Metropolitan State University, Dayton Hudson Corporation, and the Frederick R. Weisman Art Foundation.
Dan has completed numerous commissions for stained glass designs for architectural settings in Minnesota, Kansas, Michigan and Oklahoma. He recently designed stained glass windows for the Pearson Chapel at Bethany College in Lindsborg, Kansas.
Artist Statement:
My oil on linen paintings are abstractions of landscape, architecture and space. In some cases, the settings are imagined, with forms that suggest hillsides, cities, figural trees, harbors and bodies of water. With others, I draw on memory of specific places … the waters of Gunflint Lake in Minnesota, the volcanoes and villages of Guatemala, the coastlines of Maine and South Africa, and urban settings of Brooklyn and Chicago. The geometry of these forms provides a structure on which I explore color, light, texture and illusions of space. Seeking to find order out of chaos, I strive for images that convey and promote a sense of peace.
As I paint, I make a series of applications of transparent oil glazes which gradually develop color that is complex and layered. Forms create the illusion of light and color that emanates from within. Contrasts of light and shadow "carve" the surface with the illusion of three-dimensional forms, and suggest both a shallow space between forms, and infinite space across land and water. The textured linen support catches and holds the thin oil glazes, adding its own physical quality to the surface.