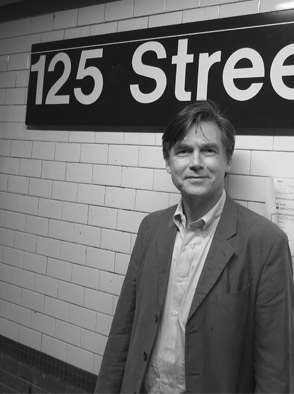 Duncan Hannah grew up in Minneapolis, Minnesota, where he attended the Blake School and participated in a summer session at MCAD. He spent his teenage years ushering at the Guthrie Theater and serving as a guard at Walker Art Center. In 1971, Duncan moved to New York, where he studied painting at Bard College and Parsons School of Design. Duncan continues to live in Manhattan, where he maintains a studio on the Upper West Side.

The artist's ties to Minnesota have remained strong throughout his years in New York and he has continued to exhibit work here. His most recent honors include receiving a 2011 Guggenheim Fellowship.
Artist Statement:
The roots of my work stem from the romantic imagination of my youth. I made pictures to explore the people and places I was moved by in books and films. As I grew older and studied the history of painting and its practice, I realized that these desires could provide a framework for a lifetime of painterly investigations. Although each painting is a self sufficient entity, together they seem to make up a fictional world that resonates with me.