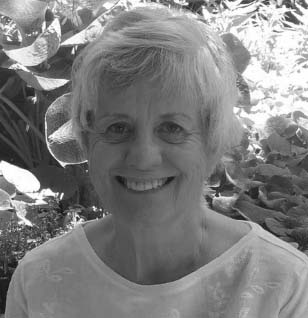 A native of Illinois, Holly Newton Swift is a painter whose work represents the search for the connections between the natural elements and the experience of place. Relocating several times throughout the U.S., she finally moved to Minnesota with her husband, Bill, where she has found two locations on Lake Superior's North Shore that she has painted for over 20 years. These remote and pristine locations have been powerful influences in her work.

Holly received her MFA from the Art Institute of Chicago, and has 25 years of teaching experience in drawing and painting. Holly's work is included in private and public collections, and she has exhibited in solo and group shows throughout the region. A recipient of three artist residencies, she is also one of four artists featured in Kristin Lowe's film, "Painting the Place Between."
Artist Statement:
The North Shore of Lake Superior is a magnet, drawing me back each season. For two decades I have painted at waterfall sites and the surrounding forests. More recently I have been captivated by the changing topography along the shoreline, where I experience waters rapidly changing from stillness to heaving waves. This past year I have found new locations along the shore to observe the converging of natural elements; watching atmospheres of light, mist, fog, rain and waves unite and part.  Working from observation, I enter into a silent but active discourse between materials, visual fluctuations, and my internal scape.