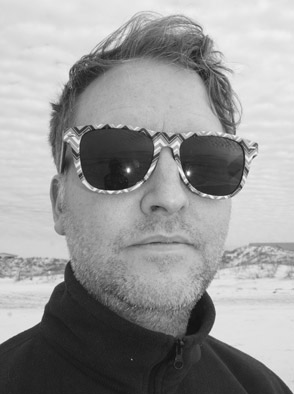 Minnesota native Jaron Childs studied painting and photography at the Minneapolis College of Art and Design. His work has been exhibited both regionally and in the UK, most recently in a solo show at the Minneapolis Institute of Arts.

Jaron was awarded Best Single Artist Show in 2007 by City Pages for his exhibition at the Soo Visual Arts Center. Jaron's paintings draw on photography's relationship with memory to make inquiries about the place of humans in the natural world. In the quarterly journal ARTPULSE, critic Christina Schmid said of his recent body of work, "ever so gently, Childs defies the delusions and discipline of art history's magisterial gaze and insists on finding beauty in the humble minutiae of everyday moments and memories."
Artist Statement:
'Beauty prompts a copy of itself.' Elaine Scarry, "On Beauty and Being Just"
My paintings are based on photos I have taken of the beauty I find in the everyday. I combine landscape with elements of portraiture and still life to reveal instances of connection in our complex and increasingly problematic relationship with the natural world. By approaching objects, spaces, and people all as living subjects, my work looks to soften the perceived divisions between all things, bears witness to the quiet lives of objects and places, and finds meaning in their fleeting convergences.
I take photography's ability to capture the ephemeral and translate it into paint, creating something singular, precious, and personal. The allure of the painted surface and the evident labor that went into its execution ask the viewer to linger, to consider an image they otherwise might not have; while the painting, in turn, benefits from the familiarity of photographs. The photograph remembers the moment, preserving it as best it can, while the paint memorializes its passing.
I see paintings and photographs not as attempts at re-creating the world, but as things unto themselves, as image-bearing objects that refer back to the world. My paintings are meant as examples of finding beauty in what is at hand. I want to create in the viewer an enthusiasm for seeing that leads them out of themselves and into the world: beauty prompting a copy of itself.
View Jaron Childs' recent exhibition here.