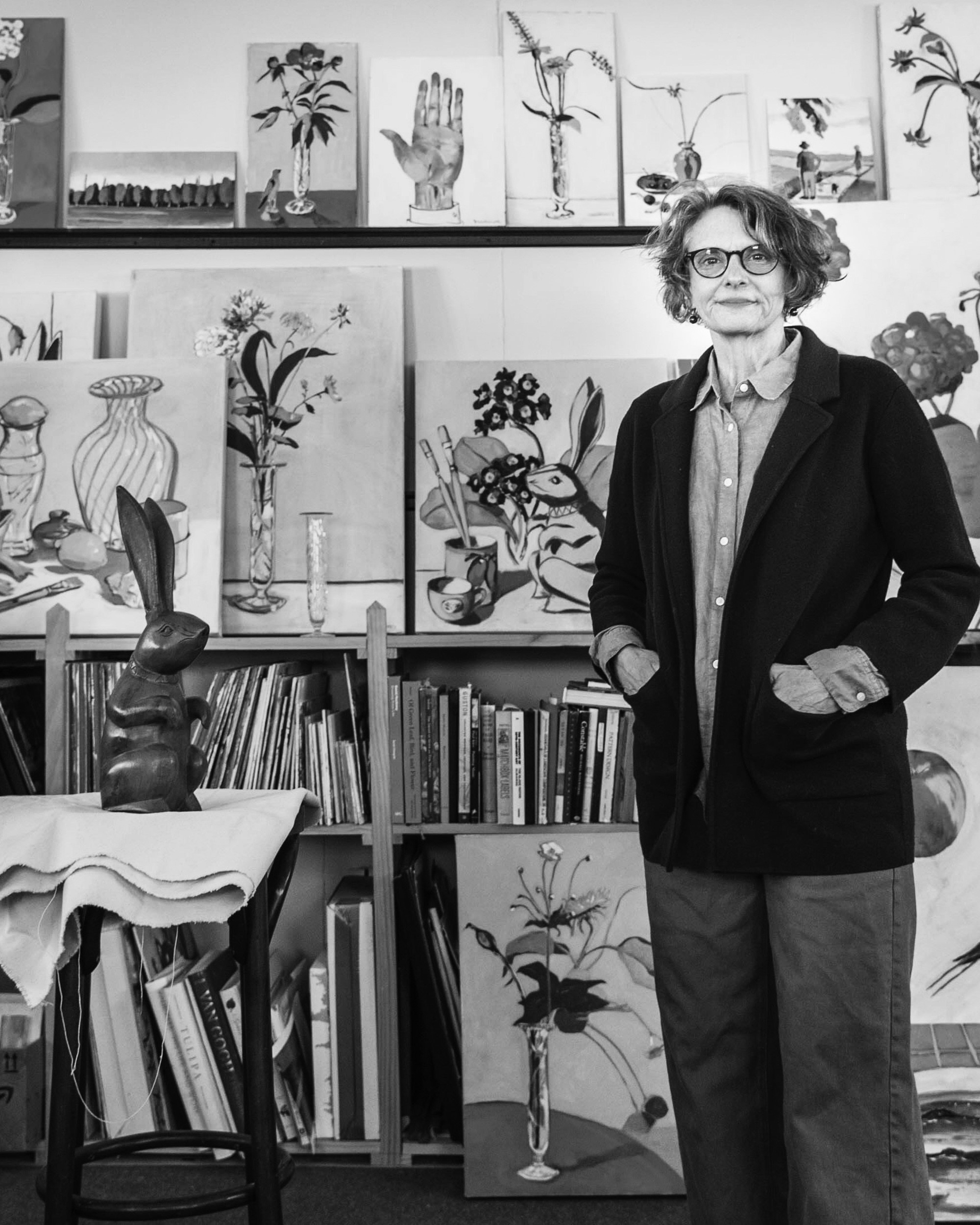 Jill Michell received a BFA in painting and her MA in Art Education from the University of MN. She has been a Teaching Artist in the Twin Cities for 20 years.

Jill's botanical work suggests Chinese painting, given the delicacy of gesture, and the space afforded the figures. She's fascinated by process and the wonder of fluency in a time when the world is starved for it. And yet, she recalls Philip Guston's notion that "painting is more than a process, painting is being possessed." Along with numerous gallery shows, Jill's work has been featured at the Katherine Nash Gallery, and the Minneapolis College of Art & Design. She works in a charming backyard studio, outside her home in St. Paul's Tangletown that she shares with her husband Richard, a photographer, and their aged dog, Gus. Besides gardening, and trying to improve her pickleball game, Jill spends time being nurtured by her three young grandchildren.
Artist Statement
These still lifes follow a period of Plein Air landscape painting that refined my interest in single objects and plants that I can work from in my studio. I try to distill my subjects to their essence. This minimal approach grows from an affinity to Chinese painting and such American painters as Alice Neel and Fairfield Porter. The writing of Agnes Martin on simplicity has been invaluable. As Martin says, "Stop thinking and work." I try to coax subject matter into rhythmical designs, using line, color, and shadow to distill poetic meaning. Somehow, I want these works to express a bit of the life I see.