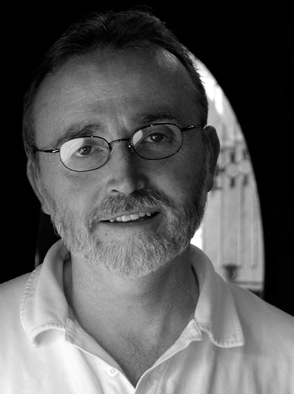 Born in St. Paul in 1954, Joseph Byrne attended St. John's University in Collegeville, Minnesota and the University of Iowa in Iowa City, where he earned his MFA in painting.  Byrne has lived in Northfield, Minnesota where he taught at Carleton College for 13 years. He has received numerous fellowships and residencies, including an artist-in-residence fellowship to the American Academy in Rome and two MacDowell Colony Fellowships.  

From 1983 to 1994 Byrne was a member of the First Street Gallery in New York where he had three solo exhibitions. Since 1999 Byrne has been living in West Hartford, Connecticut, with poet Clare Rossini and their son, Francis. He has a studio nearby in Hartford where he teaches in the studio arts program at Trinity College.
Artist Statement:
Although always rooted in the act of observation, my paintings are fictional constructs that represent a long and complicated negotiation between what is out there in the world—the objects in a still life; the rocks, hills, or bodies of water in a landscape—and my subjective response to them. This most recent body of work is based on the landscape of the Roundstone Bog in the Connemara region of west Ireland. My fascination with this area is both personal—my maternal grandmother was born in a fishing village near the bog—and conceptual. The geological history of the bog is fascinating, and the contemporary characteristics of this austere landscape present visual problems that intrigue and challenge me as a painter. As in all of my work, it is the relationship between perception, representation, and abstraction that holds my attention: how a field of rocks becomes an arrangement of color and physical marks on canvas or paper; how the painting that results resonates with a viewer's own thoughts and experiences.