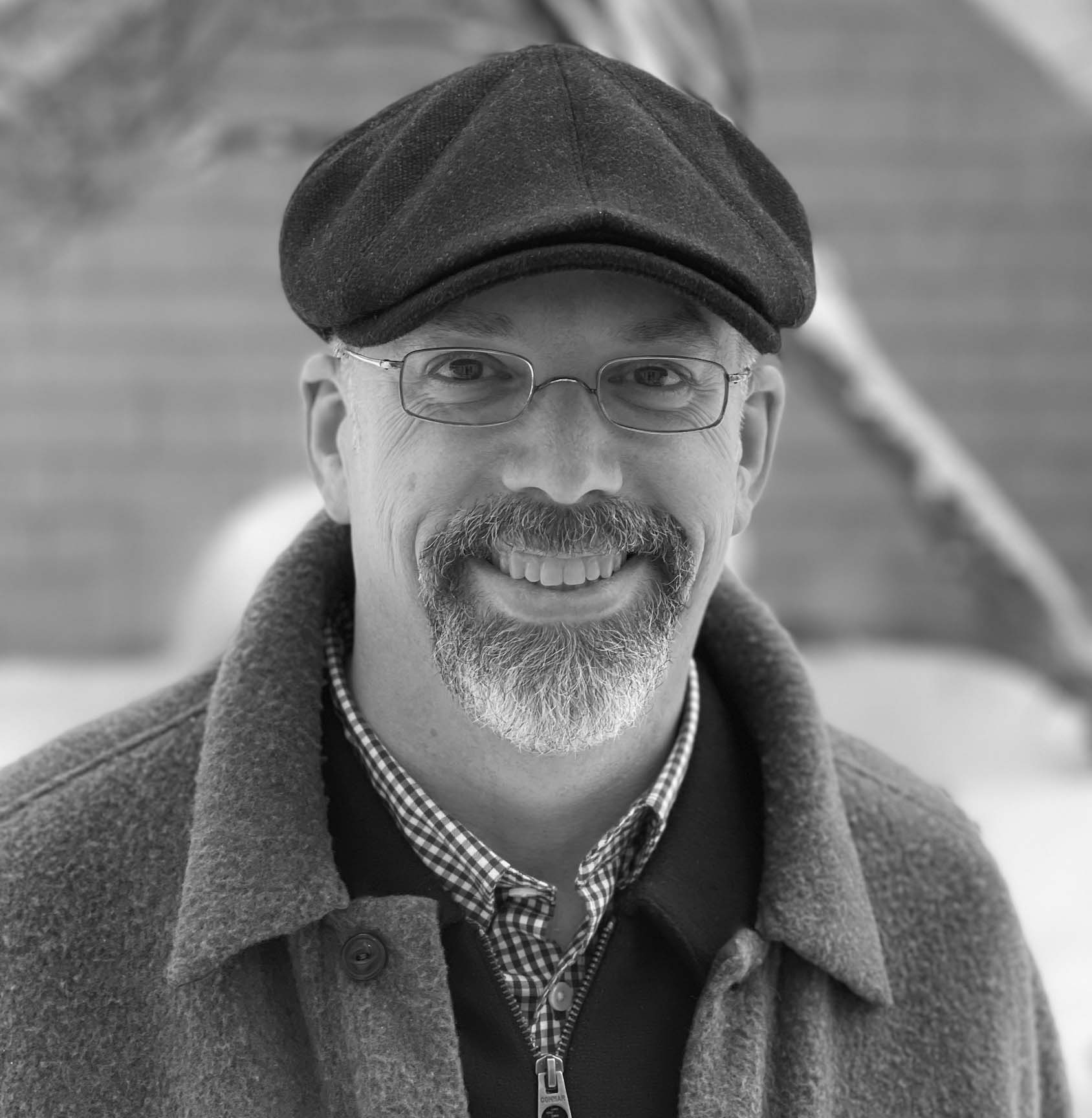 Joshua lives in St. Paul, with his wife, Shannon and their children, Greta and William. Despite most of his subjects being found close to home, his paintings can be found in private collections throughout the US and a few in Europe. His work has garnered national recognition with inclusion in OPA National Juried Show and a feature in Plein Air Magazine. He was selected by the Science Museum of Minnesota as an Artist in Residence at the historic Pine Needles Cabin. With a growing regional reputation, Joshua's work has been featured in numerous publications.

Joshua Cunningham grew up the third of five boys in rural Isanti, Minnesota.  His path to becoming a professional artist was as winding as the country roads from his youth. It began in the abstract art departments of St. Cloud State and St. John's University. The summer break offered a unique opportunity to apprentice with Minnesota fresco painter Mark Balma. The summer became a yearlong classical drawing program. Mark had opened the door to a very old world of art, and rather than return to St. John's, Joshua chose to continue his training at The Atelier in NE Minneapolis, focusing on figure and portrait drawing for two years. He spent the next four years at Hurinenko and Paquet Studio in St. Paul, studying portraiture, still life, figure drawing and plein air landscape painting. Landscape painting began as an afterthought, but with Joe Paquet's inspiring work ethic and keen instruction, it quickly took over. For Joshua, few experiences were as challenging or enriching as painting on location. It brought Joshua back to his roots. He was learning to do what he had truly wanted to do as a boy.
Artist Statement:
"If your son is an artist, what's he doing in a machine shop?"
This was the question folk singer Greg Brown posed to my dad, signing a CD for me, after my dad explained why I couldn't be at the concert. It's a good question, so much so that my dad made sure to pass it on.
I did not storm the gates or charge down the path to be an artist. I was slow, filled with just enough courage to overcome my fears, just enough hope to quell my doubts, just enough grace to grow my gifts.
In this show, you see the paintings born of moving further into a deepening gratitude for all those artists who've come before and mentored those who taught me. I am not talking about something as shallow as pedigree, but rather teaching more this year has deepened my gratitude for the sacrifices and energy that my mentors put into my training, their mentors into them, and so it goes back for generations.
In this show are paintings that were started long before I knew how to finish them, waiting for me to return with an answer to their invitation. There are pieces created over half a dozen visits to the same place at the same time, night after night, and still didn't yield their secret until a year later. Other pieces came off the brush like a balloon, fully formed and as natural as breathing. With each of them, I was invited further in.