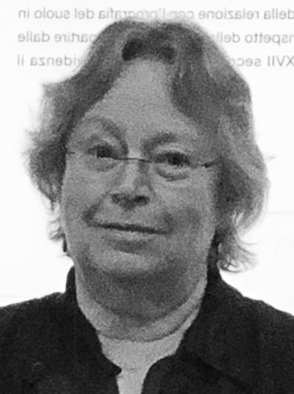 Joyce Lyon is a maker of drawings and digital artist's books. Her work is in public and private collections nationally, including Georgetown University Law Library, the Florida Holocaust Museum, the Minneapolis Institute of Arts, Walker Art Center and the Weisman Art Museum. In Minneapolis she exhibits at Groveland Gallery and is a member of Form + Content. She is a recipient of three Minnesota State Arts Board Fellowships and a Jerome MCBA Books Arts grant. She has also participated in a Fulbright-Hays Group Project in Poland. She is an Associate Professor of Art at the University of Minnesota.


Artist Statement:
Wistman's Wood, on the southern edge of Dartmoor in Devon, England is a series of small copses of dwarfed, ancient oaks covered in moss and hanging lichens protected by the lee of a hill.  In part these trees have survived because they grow in a clitter field –a field of boulders—that has prevented sheep that graze freely on the moor from being able to enter the wood.  Their gnarled, intertwining branches speak to the complex interrelationships described in Peter Wohlleben's "The Hidden Life of Trees".
I first learned about Wistman's Wood more than thirty years ago in John Fowles' essay "The Tree" – in which he described them as "an Ur-forest". I have been able to visit this special place several times, most recently last October, but this is the first time I have tried to record our encounter visually.