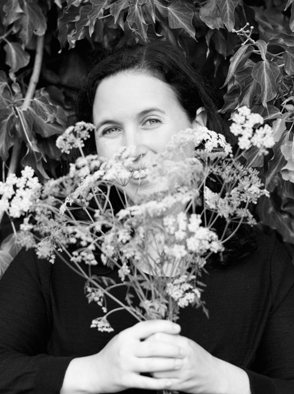 A resident of Fairfax, California, Julia Lucey got her BFA in printmaking from the San Francisco Art Institute and the inspiration for her art from her years spent backpacking and working in the Western United States. As an Artist-in-Residence at Kala Art Institute, Julia has focused on traditional etching techniques and aquatint to create images dealing with the evolving issues of wildlife, its dissolution, and the attempt by many to direct its path. She has exhibited her work throughout the United States.

Artist Statement:
As a printmaker, using traditional etching and aquatint techniques has allowed me to explore the ideas of nature, wildness, wilderness and the human attempt at wildlife management. In my newest body of work, I am looking at two concepts. First, is to look at humans (and my own personal desire), to observe and know the natural world scientifically. The second concept is the use of this knowledge of nature to try to control wildness to fit human needs.
The use of traditional printmaking to create my images is a direct reference to the naturalist printmakers of the 18th and 19th century, categorizing and labeling the flora and fauna around them in etchings, engravings and lithographs. My etchings depict Northern California's local plants and animals.  Within some of my work, the etchings are meant to evoke the haunting sense of nature-in-waiting. Not necessarily dangerous, my animals, only partially concealed in intricate foliage, are watchful of the viewer, almost quietly hopeful of being noticed. My intent is to remind us of what has been pushed to the background in our digital and concrete society, and urge us to learn and respect what lives around us and the wild and delicate structure of their ecosystems.
In another set of work, I collage elements and layers of the same etchings, I cut up sections of specific flora native to Northern California, and try to give them order. In these pieces, I am creating organized, decorative interpretations of wildness – cleaning up what is untamed and unmanageable. In doing this, I am thinking about how humans idealize nature and want it to fit neatly into modern life. We use botanicals in our textiles, creating our own patterns and colors. We dress our homes and selves in them. We surround our homes with manicured gardens, our own "tamed wilderness." My work attempts to depict this control of wildness, but neatly within the confines of a frame.