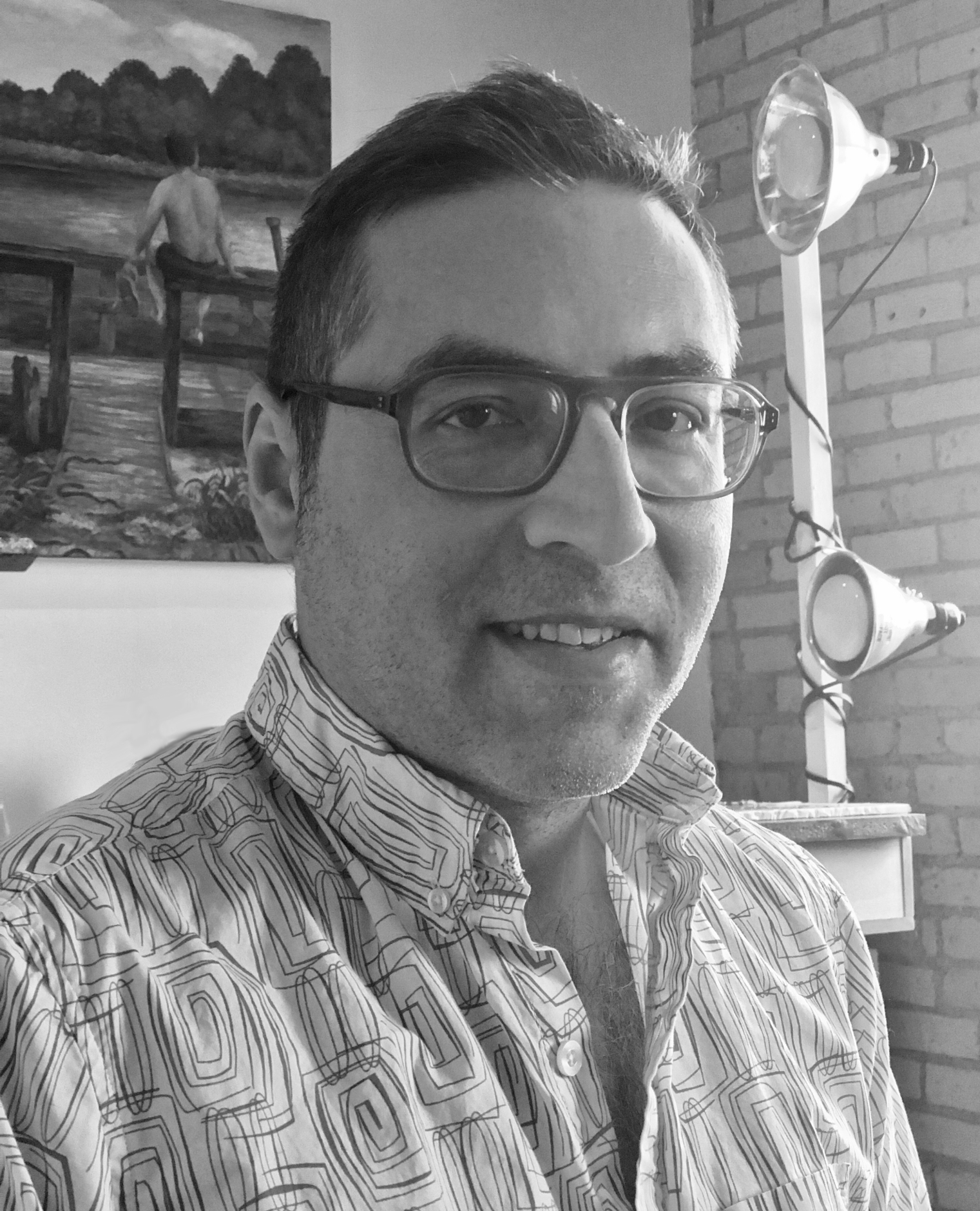 Justin Terlecki is an artist living and working in St. Paul, Minnesota. Originally from Youngstown, Ohio, Terlecki graduated from Youngstown State University in 1997 earning a BFA in painting and printmaking. He has exhibited his work regularly in the Twin Cities since moving to Minnesota in 1998. In 2009, Justin received a Jerome Fellowship for Emerging Printmakers through Highpoint Center for Printmaking. This fellowship funded a series of prints inspired by his travels to India and Spain.

His current work explores the relationship between memory, loss and communication. Terlecki's work is included in the permanent collection of the McDonough Museum of Art and many local and national private collections.
Artist Statement:
My work is autobiographical in nature and inspired by personal experiences that reflect elements of quiet observation, public spectacle and human relationships. I create narrative paintings of figures and landscapes that are visual interpretations of my memories. Travel and immediate surroundings inspire me to explore the atmosphere and mood of these specific places in time. I enjoy the process of building immersive compositions with details of everyday life, perspectives of multiple vantage points, and the combination of both the real and imagined. Whether it be a crowded community gathering or in the solitude of nature, I'm interested in moments that present a feeling of connectedness. While these stories and memories are personal to me as an artist, I encourage the viewer to discover their own shared association and interpretation.