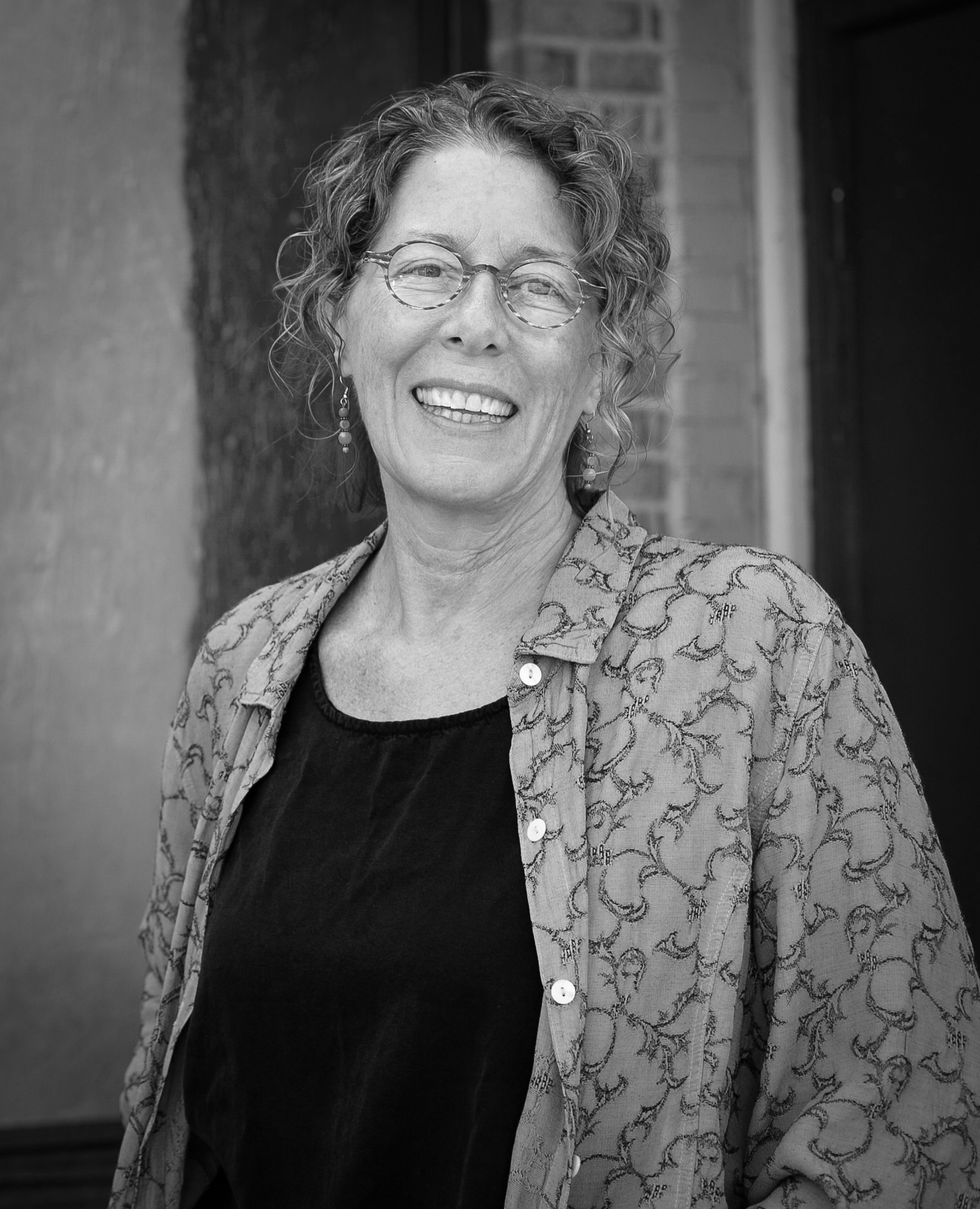 Katherine Steichen Rosing weaves the invisible forces in wild and urban forest ecosystems through her vividly-hued paintings, intricate mixed media works, and immersive installations.

A long-time art educator, Rosing taught college art courses in the Chicago area and in Madison, WI, where she currently maintains her studio. She earned a BFA from the University of Colorado-Denver and an MFA from Northern Illinois University.
In 2019 she was awarded a Madison Arts Commission Fellowship, and a Dane Arts Short Order Project Grant. Recent solo exhibition venues include Gallery 1308 at the University of Wisconsin-Madison, and the Cooler at Abel Contemporary Gallery in Paoli, WI (now in Stoughton). Additional solo and two-person exhibitions were held at the Arts Club in Washington D.C., the Museum of Wisconsin Art in West Bend, and Klammer Gallery in Tokyo. She was Artist in Residence at UW-Madison Department of Limnology's Trout Lake Research Station in 2020, and at the St. Croix Watershed Research Station (sponsored by the Science Museum of Minnesota) in 2019.
Her work has been exhibited in museums and galleries internationally, including Japan, and is in private and public collections worldwide, including Northwestern Mutual, and The State of Wisconsin Collection.
Artist Statement:
As a native Wisconsinite, our forests and lakes are an important part of my soul and are embedded in my work. Phases of life can be seen everywhere from the slender saplings and immense mature trees, to the ailing and fallen. In the quiet pools within the forests, ripples indicate life as insects, animals, and drizzling rain interact and disappear — ephemeral events.
Invisible, interrelated forces, like photosynthesis, mycorrhizal networks, and transpiration, all related to climate change, are the underlying themes I explore through painting, mixed media, and installations.
I am fascinated by these hidden processes and the significant role that forests play in mitigating climate change. Like human populations, these critical ecosystems face existential threats from changing weather patterns. Yet, the rate of deforestation globally continues at a high rate. We need forests. Trees convert carbon from the atmosphere into biomass through photosynthesis. They help regulate the local water cycle by sipping ground water up through the tissues to the canopy, and then exhaling through leaves. Vast networked root systems stabilize the soil, reducing erosion and flooding.
The visual stimulus for my work comes in part from the heightened sensations I experience while hiking and kayaking. Surface and color are important in my paintings where I develop surfaces to enhance the play of light and color like nature's textures. I work in a wide range of sizes and formats from intimate oval paintings on birch panel to large two-dimensional works and immersive installations that surround the viewer in a place of wonder like the forests that I love.