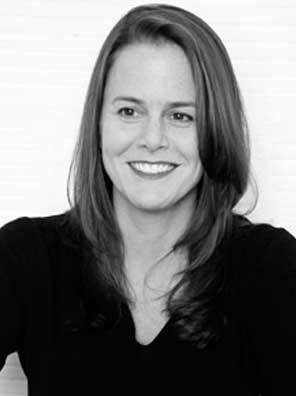 Kit Wilson, a Minneapolis native, earned her BA in art history from Dartmouth College in 1989. She participated in the Dartmouth foreign study abroad program in 1988, studying renaissance art in Florence, Italy. From 1990-1992 she was co-director of Forum Gallery in Minneapolis. After leaving Forum, Wilson changed careers and became a teacher. Until 1999, Wilson taught geography to middle school students in Eden Prairie, Minnesota. Throughout her adult life, Wilson has made art, but not until 1999 did she devote herself to it.

She began exhibiting her work at Groveland Gallery in 2002. Her work is included in numerous Twin Cities private and public collections. Kit maintains a studio in her home in south Minneapolis. She is also currently a docent at the Minneapolis Institute of Art.
Artist Statement:
I love water, whether it is lake, river, or ocean. I love it choppy or smooth. I love it frozen or snow bound. I like shores and birds and fish. I like to be on it, in it, and around it. It is this feeling that I try to express through my work.
As a kid, I spent most of my days in water. I am a swimmer. Pools are comfortable, but swimming in a lake or the ocean gives me a rush. There's a little bit of fear in not knowing what else is swimming with you. There is mystery to natural bodies of water.
In these paintings, I like to ponder the different states of water. Clouds are amazing and hard to paint. Waves can sedate or frighten. I enjoy ringing a frozen lake on a walk or run. The sounds lake ice makes energizes me, whether it is the loud snap when the ice cracks and then that sound runs the length of the lake, or the tinkling of the ice breaking up in spring. I love it.
I love the water. My paintings are of places near water, the shores, the rocks, and trees near the water where I have been and where I am.