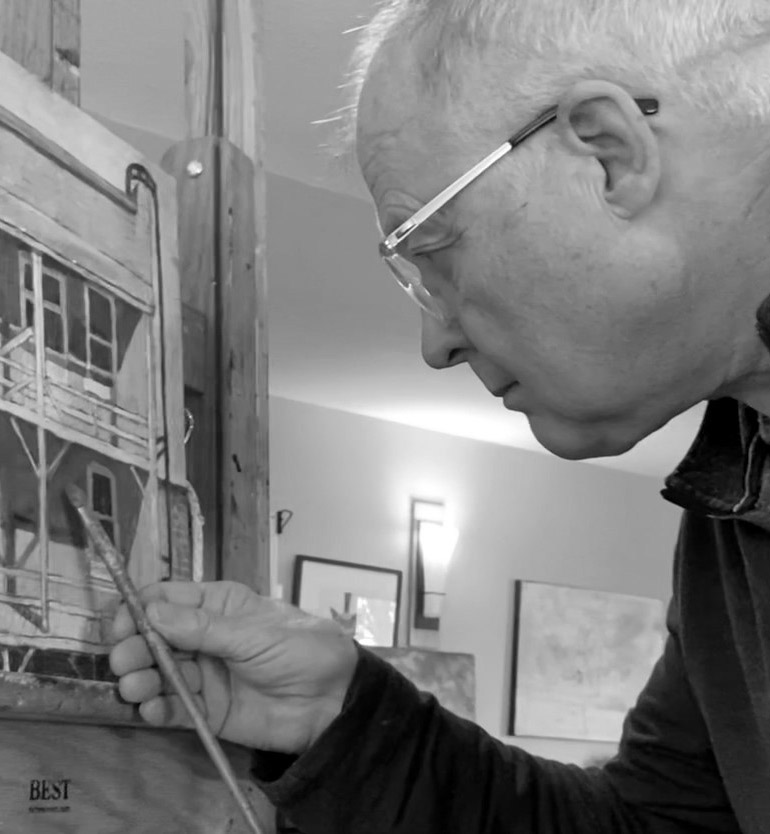 Larry Welo grew up on the Iron Range in Hibbing, Minnesota. He received his BA in art and biology at Luther College in Decorah, Iowa. The rolling hills and farmland of the northeastern Iowa landscape inspired Larry to begin drawing what he saw around him. Determined to work professionally as an artist, he decided to focus on etching. His career took him from Decorah to Minneapolis, where he and his family lived for 18 years. In 1994, Larry relocated to southern Wisconsin, attracted by a smaller community and an environment that was similar to that of his youth. Larry and his wife, Patricia, now reside in Mount Horeb, Wisconsin. The artist maintains a spacious printmaking studio in the historic Blue Mounds Opera House.

Artist Statement:
My prints and paintings begin as drawings done from nature.  Sketch books have been filled over the years.  These are a frequent source of visual information and inspiration.  Working for a number of years as an artist printmaker has led me to see the world with an emphasis on light and dark.  This has carried on throughout my career. 
Recently, I have moved toward oil painting as my medium of choice.  I engage myself with the immediacy of seeing results as I work, whether it is inside the studio or working on location.  The arrangement of light and dark together with my interpretation of the subject is key to me.
Larry Welo is featured in a segment of "Talk of the Trollway," presented by Mount Horeb Cable TV in Mount Horeb, Wisconsin.