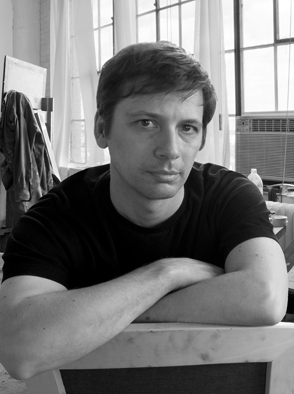 Michael Kareken, a Tacoma, Washington native, moved to Minnesota in 1993 after ten years of studying and working in New York. Since his arrival in Minnesota, Kareken has been the recipient of grants and awards from the Bush Foundation, the Minnesota State Arts Board, The McKnight Foundation, Arts Midwest, the New York Foundation for the Arts, the Vogelstein Foundation and the Millay Colony for the Arts. Kareken was the 1997 recipient of the Louise Nevelson Award for Art from the American Academy of Arts & Letters, and in 2000 won an award for printmaking from the National Academy of Design. Most recently, Kareken received a 2017 Minnesota State Arts Board Artist Initiative Grant. He currently teaches painting and drawing at the Minneapolis College of Art and Design.

Artist Statement:
My recent drawings and paintings depict the landscape where I grew up in the Pacific Northwest.  The work focuses on two different locations that have special meaning to me: the woods and shorelines of the San Juan Islands north of Puget Sound, and the coast of the Olympic Peninsula.  They are places where I spent my summers and family vacations as a child, and their beauty and mystery still resonate with me. 
One series of drawings depicts moments of stillness in the woods of the San Juan Islands.  In these drawings I wanted to evoke the particular quality of light and atmosphere that pervades the landscape on summer evenings, when a familiar places become transformed into something new and mysterious.   
Another series of drawings explore blurred forms and smeared edges to suggest that the viewer or the landscape is in motion.  In some pieces the entire image is blurred, as if the landscape is glimpsed from the window of a moving car.  In others, the blur is employed selectively to create a sense of shifting focus on the part of the viewer. 
A third series of drawings and paintings depicts ocean waves and tidal coastline, attempting to capture the restless motion of the water and the complexity of light reflections on its surface.
In this body of work I chose to restrict myself mainly to black & white or neutral colors.  This is partly a response to the tonal quality of the Northwest landscape, with its endless range of grays.  It is also intended to establish a psychological tone and to evoke a sense of memory and reflection.
The drawings are made with Conte Crayon on Duralar, a plastic drafting film.  Working with wet and dry techniques, this material allows me to combine subtle tonal transitions with a loose, improvisational approach to mark making. The slippery surface of the Duralar is conducive to revision and change, and my process involves a back and forth between build-up and erosion of the image – the eraser is as important a tool as the pencil or crayon.