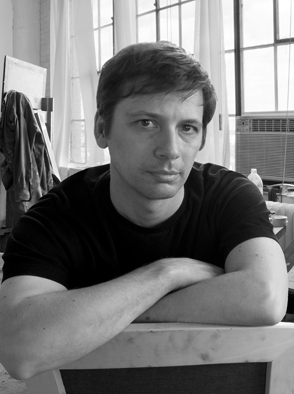 Michael Kareken, a Tacoma, Washington native, moved to Minnesota in 1993 after ten years of studying and working in New York. Kareken has been the recipient of grants and awards from the Bush Foundation, the Minnesota State Arts Board, The McKnight Foundation, Arts Midwest, the New York Foundation for the Arts, the Vogelstein Foundation and the Millay Colony for the Arts. Kareken was a recipient of the Louise Nevelson Award for Art from the American Academy of Arts & Letters and an award for printmaking from the National Academy of Design. He teaches painting and drawing at the Minneapolis College of Art and Design.

Artist Statement:
My recent work explores subjects drawn from close to home – a circumscribed world of neighborhood streets and houses, interiors and window views. The work is a response to the experience of the past two years, when contact was restricted and routines disrupted. These changes brought with them a heightened awareness of the spaces and places of daily life, of things overlooked or taken for granted.
The exhibition is composed of several related groups of images. One series depicts my south Minneapolis neighborhood at night, the familiar daytime spaces transformed by shadows thrown by street lights. Another group shows the same subjects in winter, partly hidden under a blanket of falling snow. A third series places the observer inside looking out. In these nighttime window views, the outside world is obscured and fragmented by the reflected interior spaces.
People are absent from the images, but their presence is implied in porch and window lights, backyard patio furniture, parked cars and snowy footprints. The work focuses primarily on the viewer's relationship to the depicted scene, with subjective or off-balance perspectives suggesting an observer's presence within the space.
The drawings are made with charcoal and conte crayon, the monotype prints with oil and watercolor. These materials lend themselves to an atmospheric, painterly approach. The light at night conceals as well as reveals, and the print and drawing media allow me to easily dissolve edges and merge forms into the surrounding space.