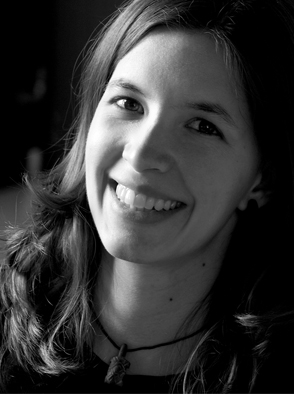 Miriam Rudolph was born and raised in Paraguay, South America. In 2003 she moved to Winnipeg to study Fine Arts at the University of Manitoba where she completed a double major in painting and printmaking. She graduated with a Bachelor of Fine Arts Honours in 2007 and a Bachelor of Education in 2010.

Miriam received several awards from the School of Art and several production grants from the Winnipeg Arts Council and the Manitoba Arts Council. Since 2011, Miriam has lived in Minneapolis where she continues to make prints at the Highpoint Center for Printmaking. This fall she will enter the Master of Fine Arts program at the University of Alberta, Edmonton. Most recently she has shown her work in Asunción-Paraguay, at Global Print 2013 in Portugal, the International Print Center New York, Highpoint Center for Printmaking, and Martha Street Studio in Winnipeg.
Artist Statement:
My prints are visual diaries that narrate my experiences and perceptions of places after living in Paraguay, Canada, and the USA. It is important for me to experience my surroundings very consciously, to be aware of details and to render the essence of a place in my artwork. Beneath the narrative of memories and perceptions lies the concept of my search for belonging that I experience after moving from Paraguay. My work shows places that I feel connected to and serves to document, to evaluate and to remember. I use a mapping method which has a lot of symbolic meaning for the search of belonging, because maps facilitate searching, way finding and revisiting. Some of my work is more about the physical experience of a place, while the more autobiographical work is about my psychological and emotional experience of a place, exploring concepts of home and belonging, farewell and new beginnings, holding on and letting go.