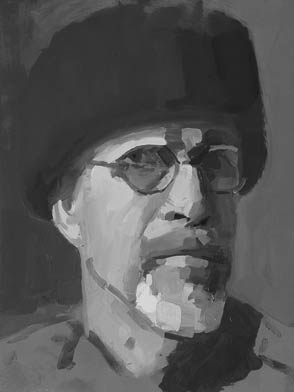 Robert Dorlac is a painter and printmaker who has worked as a welder, a park ranger, an oilfield geologist and a college professor. Dorlac was born in St. Louis, Missouri. He studied at the Kansas City Art Institute and earned a B.S. in Geology from the University of Missouri in Columbia. He received his MFA in painting from Southern Illinois University in Edwardsville. Dorlac is a Southwest Minnesota State University Professor Emeritus of Art. He has been awarded artist-in-residence positions at Isle Royale National Park, Painted Desert National Park, Acadia National Park, the Upernavik Museum, the Herhúsið, the Brush Creek Foundation for the Arts, and the Ucross Foundation.

Artist Statement:
After years of making my landscape paintings through an approach that was exclusively plein air I have recently started employing a process that combines plein air with studio work. When I find a location that interests me I begin by doing numerous small-scale on-site painted sketches and drawings made at different times of day under various atmospheric conditions. I then use these small observational studies to develop larger finished studio pieces. While making the studio pieces I refer to the plein air studies but often rely even more heavily on memory images. My hope for this new approach is that it will yield a more evocative interpretation of the landscape.
My recent efforts focus mostly on my home county of Lyon, Minnesota where I search for the remnants of our grand woodland, prairie and wetland ecosystems; what is left after man-assisted mutation into agriculture, parking lots, and shopping malls. I find these remnants in our Minnesota State Parks, Minnesota State Wildlife Management Areas, and National Wildlife Refuge lands.