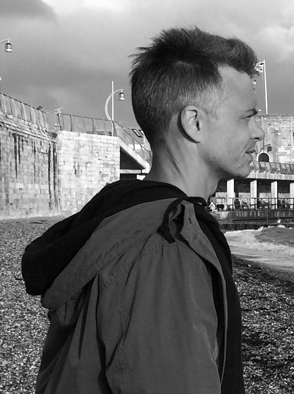 Born in 1969 in Portsmouth, UK, Tim attended the Winchester School of Art and the University of Ulster at Belfast, Northern Ireland. In 1994, Tim moved to the U.S. upon receiving the prestigious Andy Warhol Scholarship for study at the New York Academy of Art. After earning his MFA in painting, Tozer taught painting and drawing at Indiana University in Bloomington. He moved to Minneapolis in 2002 and taught art at both the Minneapolis College of Art and Design and Normandale Community College.

He currently teaches painting and drawing at the University of Wisconsin – Stout. In 2011, he completed a large commission for the lobby of Securian corporation in St. Paul. The paintings commemorate the company's annual Winter Run marathon. An avid runner, Tim also participated in the race. Tim lives with his family in south Minneapolis.
Artist Statement:
My recent paintings explore the smaller corners of reality that surround me every day. I have seen these arrangements of architecture and nature over many summers, constant and constantly changing, from moment to moment as well as year to year. I paint these dynamic relationships of form and space in search of a sort of mystery – the moment when the independent reality of the painting rises to meet the complexity of what I see, an unfixed point somewhere between fact and desire.