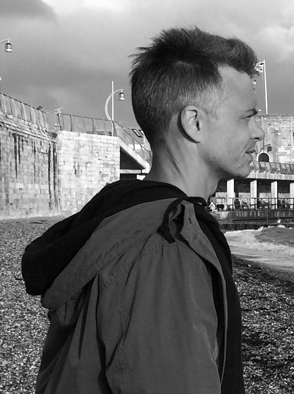 Born in 1969 in Portsmouth, UK, Tim attended the Winchester School of Art and the University of Ulster at Belfast, Northern Ireland. In 1994, Tim moved to the U.S. upon receiving the prestigious Andy Warhol Scholarship for study at the New York Academy of Art. After earning his MFA in painting, Tozer taught painting and drawing at Indiana University in Bloomington. He moved to Minneapolis in 2002 and taught art at both the Minneapolis College of Art and Design and Normandale Community College.

He currently teaches painting and drawing at the University of Wisconsin – Stout. In 2011, he completed a large commission for the lobby of Securian corporation in St. Paul. The paintings commemorate the company's annual Winter Run marathon. An avid runner, Tim also participated in the race. Tim lives with his family in south Minneapolis.
Artist Statement:
I've lived in the US for half my life, although I remain a citizen of another country. I still dream of a home in England, a home I recognize, even though the logic of the dream folds the city upon itself and mixes it with other places. The facts are wrong, but the truth is whole; images and feelings, polluting each other, to make a new thing.
This sense of place is a point of departure for my work, a means towards exploring the logic that belongs to painting and the truth that rises to meet it. Is this the truth of fact or feeling? The resistance of paint against canvas or panel grounds the search for an answer.