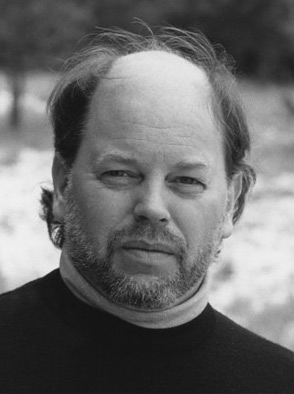 Tom Maakestad works and lives in Marine on St. Croix, Minnesota, where he has maintained a studio for the past 16 years. Raised among a neighborhood of farmers and surrounded by a vibrant artistic and intellectual community in Northfield, Minnesota, Tom has always been drawn to the hills and valleys of this lush, Midwestern region. He credits his most recent paintings – the rural landscape as seen from an aerial perspective – to his interest in flight, cultivated by frequent international travel as a representative for a national printing and publishing firms.

Tom's work is collected throughout the United States and overseas. Four of his paintings were purchased by the U.S. State Department for the U.S. Ambassador's Residence in Oslo, Norway.
View Tom Maakestad's recent exhibition here.
Artist Statement:
In my new work, aerial and ground level perspectives of the landscape are combined, redefining traditional perceptions of landscape painting. This change in perspective has challenged and informed my approach, both in the field and in the studio. Seeing the landscape from above presented a paradox. Nature's topography and a century-old agricultural grid are set against the possibly ephemeral intrusions of contemporary life: highways, railways, barge traffic, river channels, power plants and bridges. In some ways, I found these intrusions enhanced my compositions. Their pronounced definition can create a sense of organization, though in reality, on the ground, we know their existence is complex and potentially freighted with risk.
In this series, I am interested in how we have inserted ourselves in the landscape through various means of transportation, technology and industry. This relationship can be a tenuous one. Hopefully, the viewer has cause to wonder whether this exhibition is a celebration of the Minnesota landscape or a homage to a place that will likely be very different in generations to come.
Creating art, for me, always incorporates distilling visual information and experimenting with techniques and processes that best serve the imagery. This exhibition is supported by a 2014 Minnesota State Arts Board Artist Initiative Grant which provided me the flight time I needed to collect aerial imagery and allowed me to experiment with different painting materials. I was eager to learn more about the ways in which surfaces and different mediums interact. It is intriguing to discover that slight differences in canvas quality can have a dramatic effect on the eventual outcome of an oil painting. During a recent visit to the Picasso Museum in Barcelona, I noticed a series of oil paintings of pigeons roosting on Picasso's balcony in Nice. These were painted on a high-quality portrait canvas, causing the oils to sit on top of the surface as opposed to absorbing into the fabric. This subtle difference in application is of particular interest to me, and one that I have explored with this series of work.