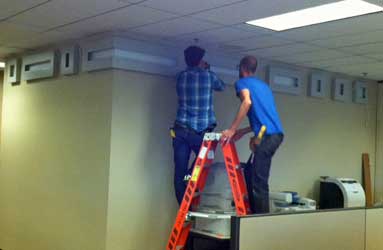 We work with a small group of reputable framers. We are happy to arrange framing for your artwork or refer you to one of the framers with whom we work.
We are also available to hang and install your artwork. If we are not able to install it ourselves, we can arrange and supervise installation by a local art handling company.
Please contact us for more information about framing and installation.