Michael Paul in "The Cadence of Grass"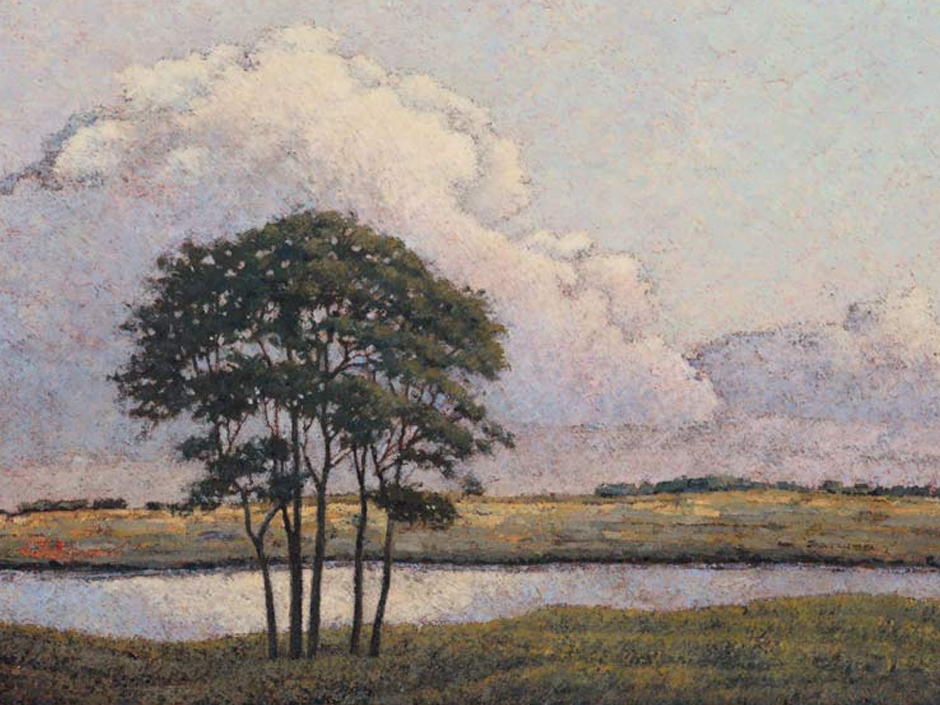 Groveland Gallery artist Michael Paul receives a solo exhibition at Augustana University featuring a rich selection of his encaustic paintings. The Cadence of Grass will be on display in the Madsen/Nelson Galleries of the Fantle Building from October 24, 2016 – January 20, 2017. A gallery reception will be held Friday, November 4, 2016, from 5-7p.m. The exhibit is free and open to the public.
The Cadence of Grass

Anyone living in the Northern Plains can sense the movement in the vast, undulating prairie expanse. This living landscape is on full display in the extraordinary encaustic paintings of Sioux Falls artist Michael Paul now featured in The Cadence of Grass at the Center for Western Studies. The fascinating process of encaustic painting involves applying pigments to heated wax. In this remarkable exhibition, the wax on the canvas creates a highly tactile visual effect mirroring the land itself.
Artist's Statement:
Some time ago we had our driveway resurfaced with a black, flat, perfect coat of tar. No sooner had the stuff dried when a pack of kids descended on it with buckets of chalk in hand. While the drawing they made lasted only through the afternoon, it rivaled the genius and beauty of a drawing done by a master. It is this elusive beauty of a sidewalk drawing that encourages my search.
On the Great Plains of North America, tall grasses hold cadence with the wind, wave after wave, tortured by hail, scorching sun and blizzards. It is a place defined by simple architecture that punctuates the wide spaces. It is the Floor of the Sky. It is the real deal. It is a place that, while standing on top of a butte like E Six, one can actually feel the sky and hear the heartbeat within your own chest.
It is here that I search for sidewalk beauty. Often it emerges as a certain stillness and quiet truth.
Source: Augustana University