Our staff is familiar with each of our artists' work, and can provide you with information about their careers, their techniques and their unique approaches to making art. We are committed to the tradition of nurturing and developing the careers of local and regional artists. We are confident in the aesthetic, integrity and craftsmanship of the artwork we represent and sell only the highest quality artwork. Enthusiastic about art and our artists, we enjoy sharing our appreciation of art with gallery visitors.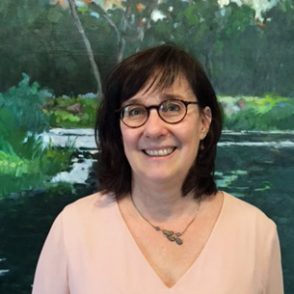 Sally Johnson has been the director of Groveland Gallery since 1983. She curates gallery exhibitions, selects artists for representation at the gallery, and works with clients to develop collections. In addition to her role as director of Groveland Gallery, she has acted as the consultant for numerous corporate collections. Sally is actively involved in the Twin Cities art community and is a frequent advisor and guest curator to various arts organizations, colleges, and art centers throughout the region.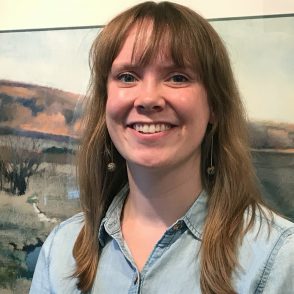 Gallery Assistant Michelle Turner joined Groveland Gallery in June of 2016. She works
part-time coordinating, curating and installing exhibitions, in addition to consulting for personal and corporate collections. Michelle received her B.A. in business with minors in studio art and art history. She is currently pursuing her M.A. in art history with a Certificate in Museum Studies at the University of St. Thomas in St. Paul.