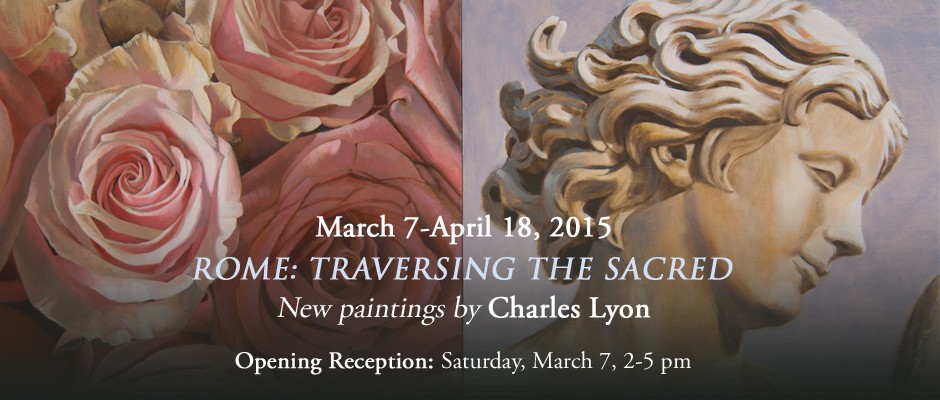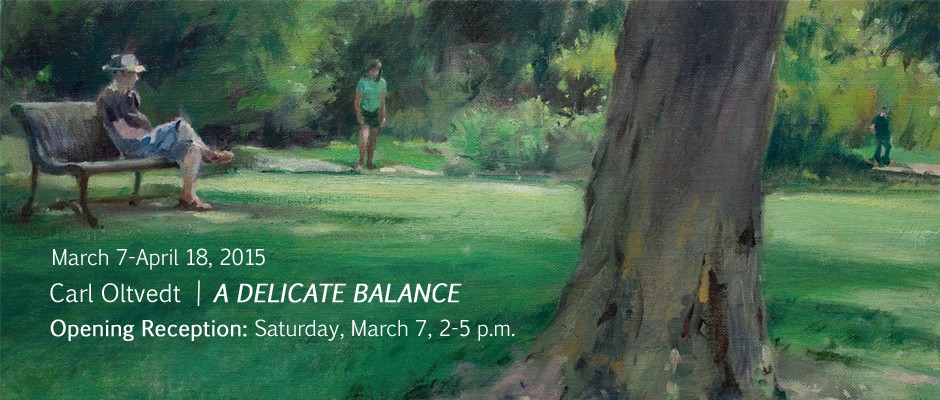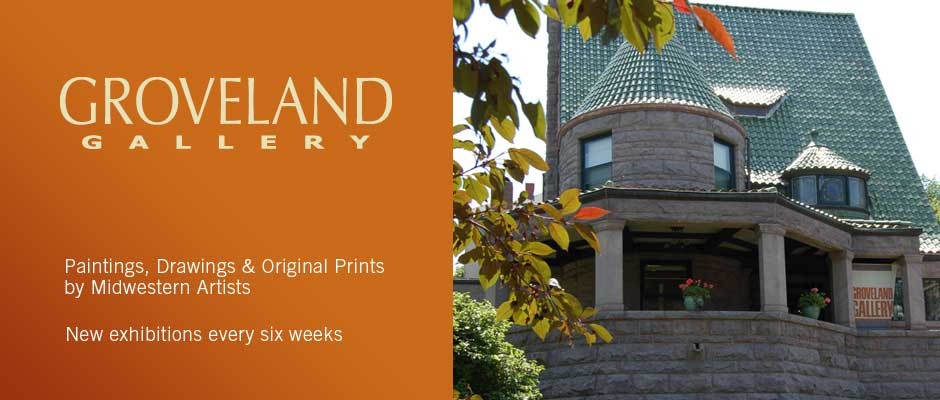 Visit the Twin Cities' top Gallery of Local and Regional Art.
Since 1973, Groveland Gallery has specialized in exhibiting and selling contemporary, representational paintings, drawings and original prints by Midwestern artists. Our Minneapolis art gallery features new exhibitions every six weeks, and offers fine art collection services for individuals and businesses.
We're just a short walk from the Walker. Google map us.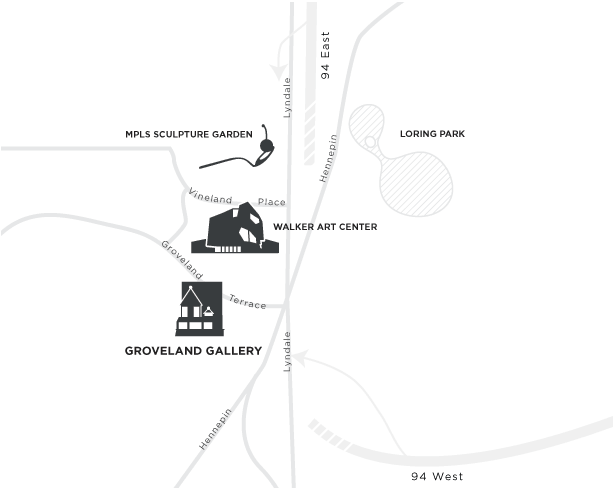 Groveland Gallery is located in a restored 1890's mansion on the edge of downtown Minneapolis, just south of the Walker Art Center.
Parking is available in the parking lot directly in front of the building or on the north side of Groveland Terrace. Additional parking can be found in the Walker Art Center's underground parking ramp. The entrance is located on Vineland Place.
April 25 - June 6, 2015
A Sense of Place
Opening Reception: Saturday, April 25, 2-5 p.m.
Known for his expressionist oil paintings, Wendell Arneson continues to explore themes of iconography and spirituality. Included in this exhibition will be large, exuberant canvases as well as a series of small, intense oil on paper paintings. Arneson's bold, primary color palette and expressive brushwork combine to invigorate the paintings. Provocative figures, mysterious symbols and Cubist-like compositions draw viewers in, heightening their sense of inquiry.
Add to Calendar 09-05-2014 01:00:00 10-14-2014 11:59:59 11 NAME OF ARTIST Exhibition at Groveland Gallery SHORT DESCRIPTION HERE 25 Groveland Terrace, Minneapolis, MN 55403 Groveland Gallery info@grovelandgallery.com true DD/MM/YYYY
June 12-August 29, 2015
Gallery Artists
Opening Reception: Friday, June 12, 5-8 p.m.
In this unique, summer-long group exhibition, over 35 Groveland artists present paintings, prints and drawings inspired by their travels. From the North Shore of Minnesota to the American Southwest, Paris and beyond, this show highlights the unique perspective artists call upon as they immerse themselves in a new landscape.
Add to Calendar 09-05-2014 01:00:00 10-14-2014 11:59:59 11 NAME OF ARTIST Exhibition at Groveland Gallery SHORT DESCRIPTION HERE 25 Groveland Terrace, Minneapolis, MN 55403 Groveland Gallery info@grovelandgallery.com true DD/MM/YYYY