Visit the Twin Cities' top Gallery of Local and Regional Art.
Since 1973, Groveland Gallery has specialized in exhibiting and selling contemporary, representational paintings, drawings and original prints by Midwestern artists. Our Minneapolis art gallery features new exhibitions every six weeks, and offers fine art collection services for individuals and businesses.
We're just a short walk from the Walker. Google map us.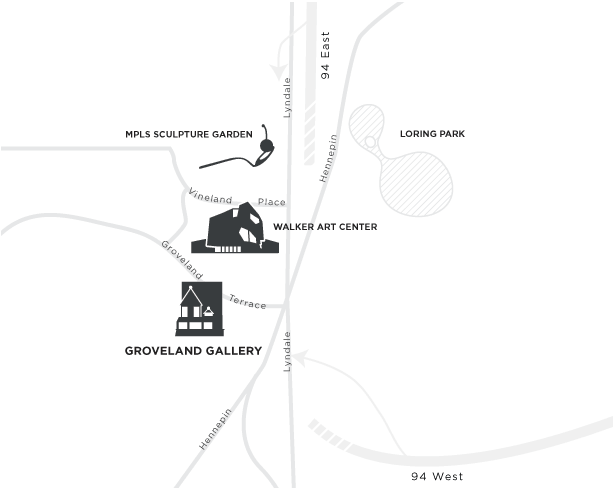 Groveland Gallery is located in a restored 1890's mansion on the edge of downtown Minneapolis, just south of the Walker Art Center.
Parking is available in the parking lot directly in front of the building or on the north side of Groveland Terrace. Additional parking can be found in the Walker Art Center's underground parking ramp. The entrance is located on Vineland Place.
December 2, 2017 – January 13, 2018
From the Bog
Panel Discussion: Saturday, December 2, 12:30 p.m.
Opening Reception: Saturday, December 2, 2-5 p.m.
Meg Ojala has lived in Minnesota most of her life and has taught photography at St. Olaf College for over 30 years. In 2017, she was awarded an Artist Initiative Grant from the Minnesota State Arts Board to research, explore, and photograph bogs. She intends for the resulting photographs to make the insights of natural science visible and to call attention to the ambiguous nature of these beguiling ecosystems.
Add to Calendar 09-05-2014 01:00:00 10-14-2014 11:59:59 11 NAME OF ARTIST Exhibition at Groveland Gallery SHORT DESCRIPTION HERE 25 Groveland Terrace, Minneapolis, MN 55403 Groveland Gallery info@grovelandgallery.com true DD/MM/YYYY