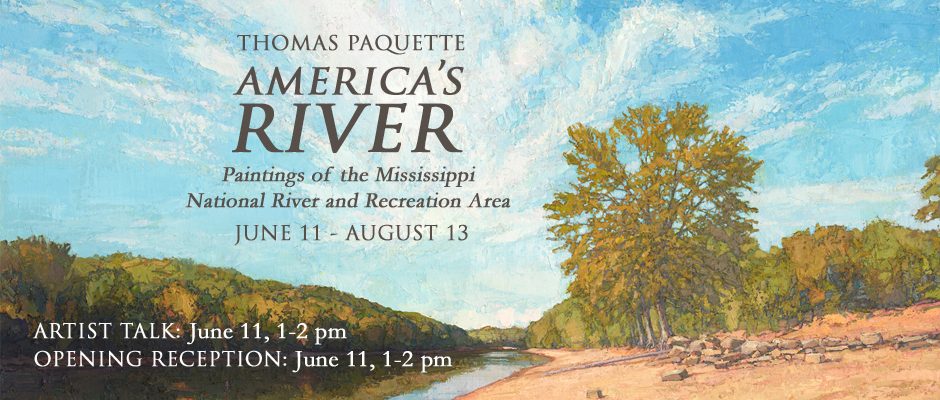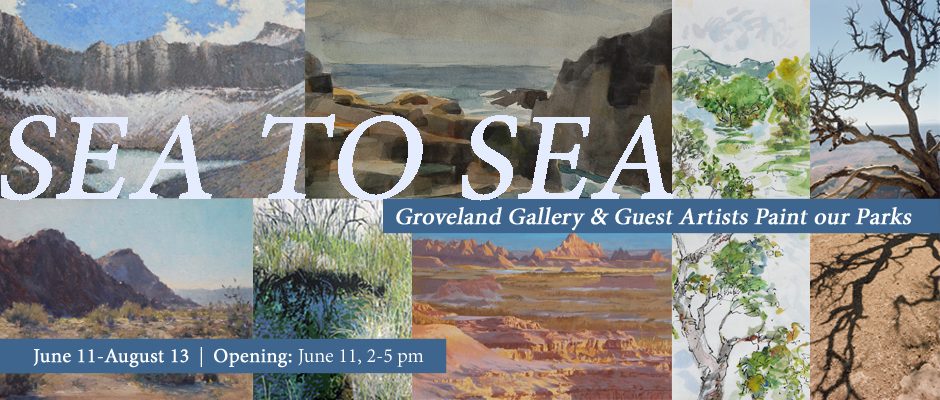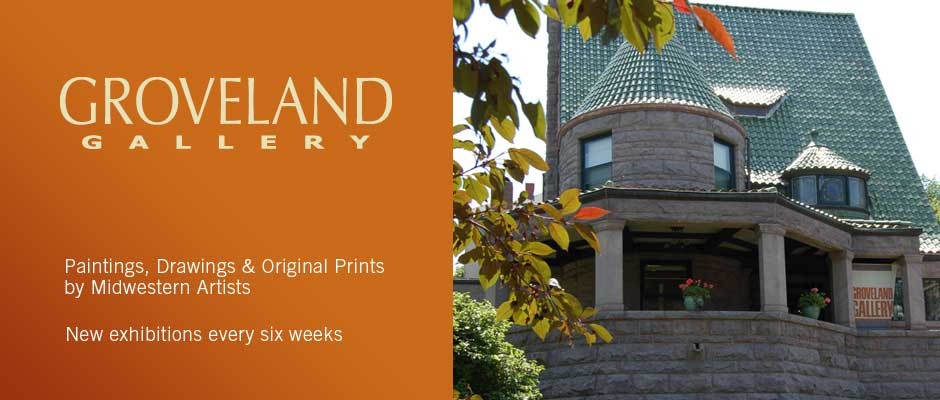 Visit the Twin Cities' top Gallery of Local and Regional Art.
Since 1973, Groveland Gallery has specialized in exhibiting and selling contemporary, representational paintings, drawings and original prints by Midwestern artists. Our Minneapolis art gallery features new exhibitions every six weeks, and offers fine art collection services for individuals and businesses.
We're just a short walk from the Walker. Google map us.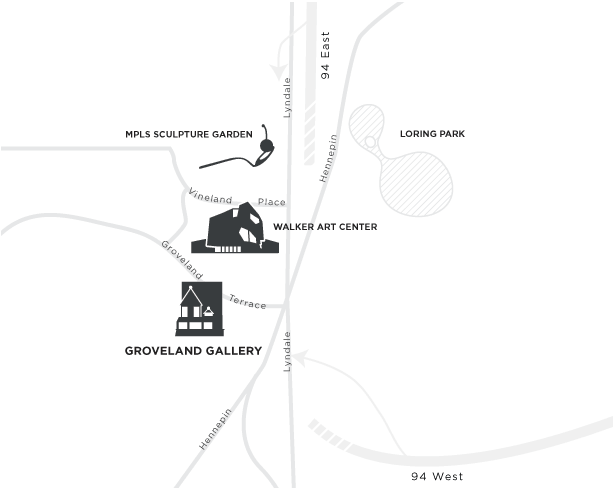 Groveland Gallery is located in a restored 1890's mansion on the edge of downtown Minneapolis, just south of the Walker Art Center.
Parking is available in the parking lot directly in front of the building or on the north side of Groveland Terrace. Additional parking can be found in the Walker Art Center's underground parking ramp. The entrance is located on Vineland Place.
Upcoming Exhibitions
July 14 | July 28, 2016
Thursday Evening Talks
Thursday, July 14, 7 p.m. | National Park Artist Talk & Slide Show – Artists have been drawn to the pristine beauty of the national parks since their designation. The National Park Service now hosts 50 artist-in-residence programs throughout the country. 4 Groveland artists, Robert Dorlac (Painted Desert, Isle Royale& Acadia National Parks), Jean Gumpper (Rocky Mountain, Death Valley & Grand Canyon National Parks), Charles Lyon (Badlands National Park) and Holly Swift(Voyageurs National Park). have participated in this unique opportunity to document the diverse natural and cultural settings of our National Parks. Using their own photographs, stories and artworks, they will share their perspectives as national park artists. Free & open to the public.
Thursday, July 28, 7 pm | River of Ink: A History of Mississippi Travel Writing – Groveland Gallery invites the public to a gallery talk by Patrick Coleman, Senior Curator at the Minnesota Historical Society. Coleman specializes in Minnesota history, and hew will spend the evening discussing what others – historians, explorers, novelists and poets – have written about America's most treasured river. Free & open to the public.
Add to Calendar 09-05-2014 01:00:00 10-14-2014 11:59:59 11 NAME OF ARTIST Exhibition at Groveland Gallery SHORT DESCRIPTION HERE 25 Groveland Terrace, Minneapolis, MN 55403 Groveland Gallery info@grovelandgallery.com true DD/MM/YYYY