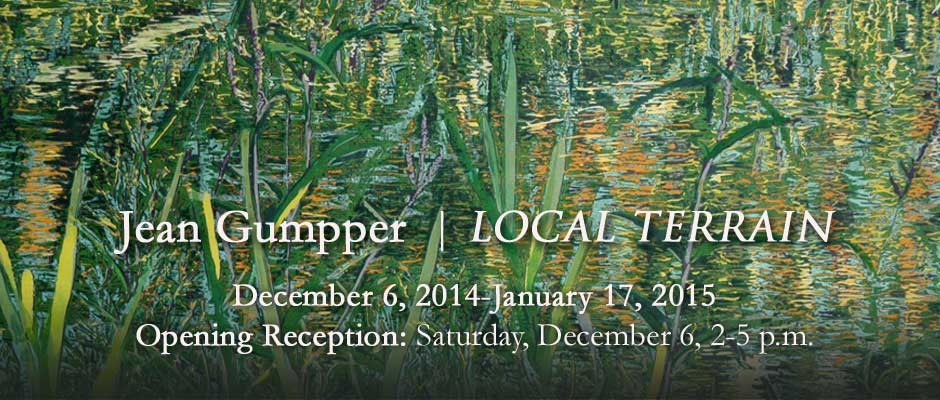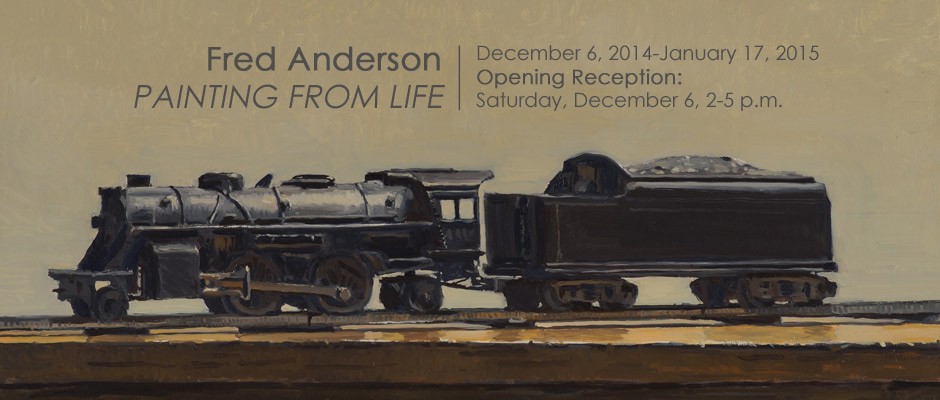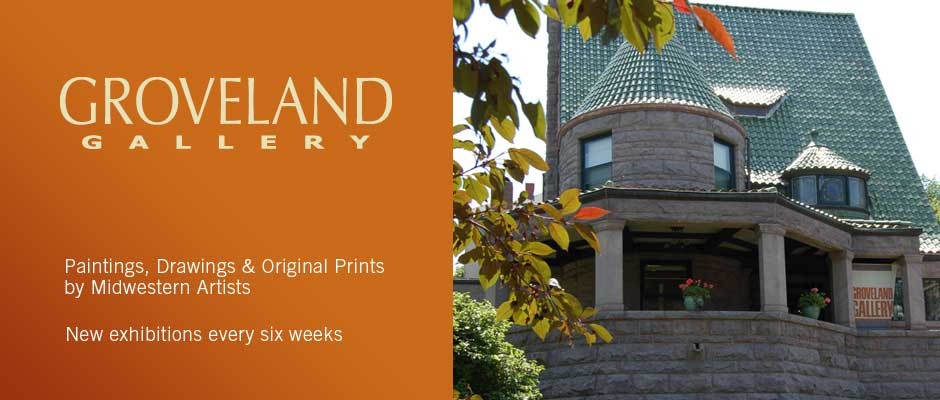 Visit the Twin Cities' top Gallery of Local and Regional Art.
Since 1973, Groveland Gallery has specialized in exhibiting and selling contemporary, representational paintings, drawings and original prints by Midwestern artists. Our Minneapolis art gallery features new exhibitions every six weeks, and offers fine art collection services for individuals and businesses.
We're just a short walk from the Walker. Google map us.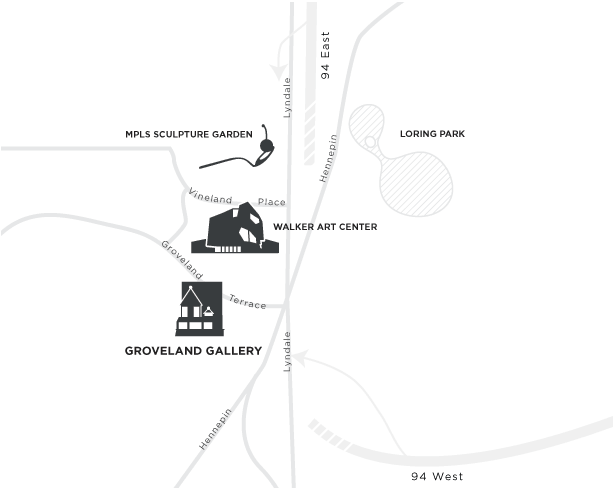 Groveland Gallery is located in a restored 1890's mansion on the edge of downtown Minneapolis, just south of the Walker Art Center.
Parking is available in the parking lot directly in front of the building or on the north side of Groveland Terrace. Additional parking can be found in the Walker Art Center's underground parking ramp. The entrance is located on Vineland Place.
Upcoming Exhibitions
January 24 - February 15, 2015
Together | Alone
Opening Reception: Saturday, January 24, 2-5 p.m.
Best known for her portraits and plein air landscapes, Kristie Bretzke's newest body of work features images gathered from her daily life: an unmade bed, a bathroom sink bathed in light, the glimpse of a curving staircase through a doorway. Using impressionistic brush strokes, a muted, yet warm palette and a chiaroscuro-quality of light, Bretzke's quiet interiors – many of which are paired in a diptych fashion with a figure or portrait – leave the viewer pondering the story of the person who resides in these spaces.
Add to Calendar 09-05-2014 01:00:00 10-14-2014 11:59:59 11 NAME OF ARTIST Exhibition at Groveland Gallery SHORT DESCRIPTION HERE 25 Groveland Terrace, Minneapolis, MN 55403 Groveland Gallery info@grovelandgallery.com true DD/MM/YYYY
January 24 – February 28, 2015
Seen: A New Americana
Opening Reception: Saturday, January 24, 2-5 p.m.
Groveland Gallery is pleased to present a unique exhibition of new paintings by three emerging Midwestern artists. With varied stylistic approaches, mediums and interests, artists Jaron Childs, Joshua Huyser and Jason Kowalski present viewers with a contemporary impression of the people, places and things in our everyday world, a new Americana. Though their subjects vary from landscapes to still lifes, each artist reinvents his theme, resulting in a cohesive exhibition that explores the mingling of modernity and nostalgia.
Add to Calendar 01-24-2015 01:00:00 02-28-2015 11:59:59 11 Multiple Artist Exhibition at Groveland Gallery Jaron Childs, Jason Kowalski & Joshua Huyser 25 Groveland Terrace, Minneapolis, MN 55403 Groveland Gallery info@grovelandgallery.com true DD/MM/YYYY