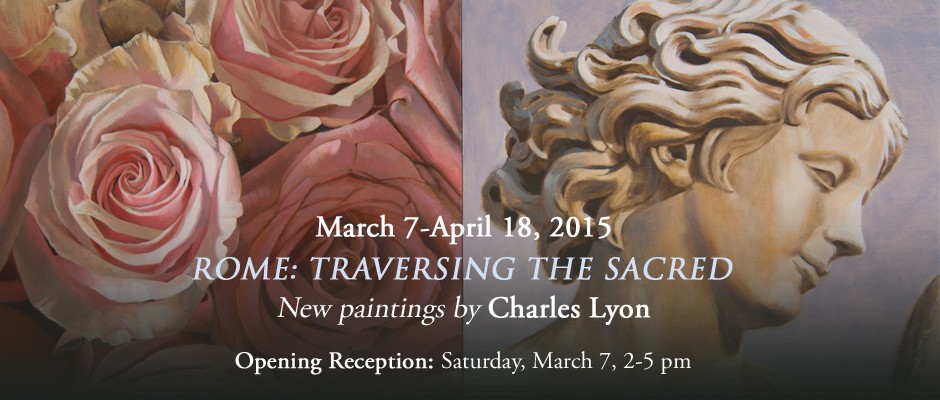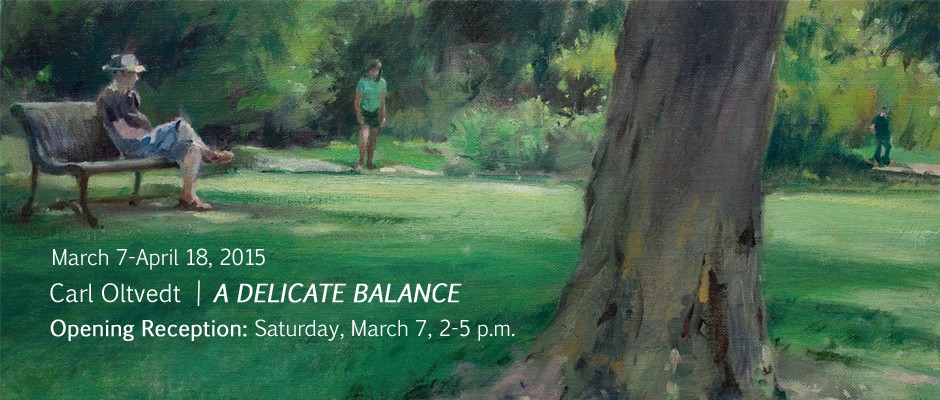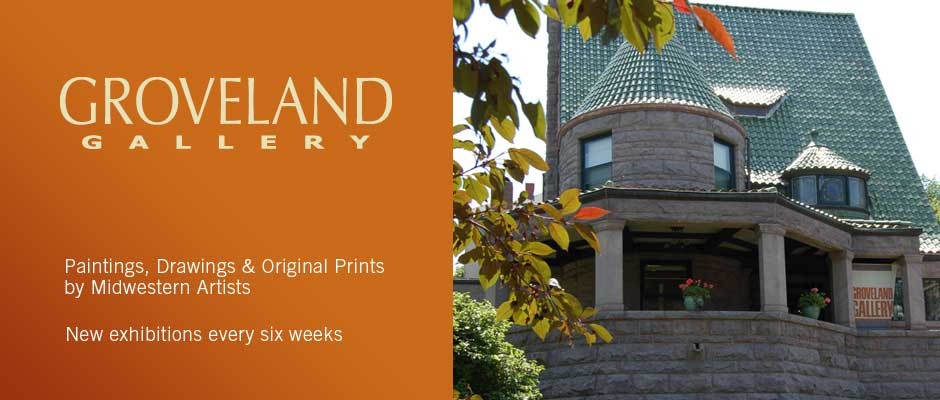 Visit the Twin Cities' top Gallery of Local and Regional Art.
Since 1973, Groveland Gallery has specialized in exhibiting and selling contemporary, representational paintings, drawings and original prints by Midwestern artists. Our Minneapolis art gallery features new exhibitions every six weeks, and offers fine art collection services for individuals and businesses.
We're just a short walk from the Walker. Google map us.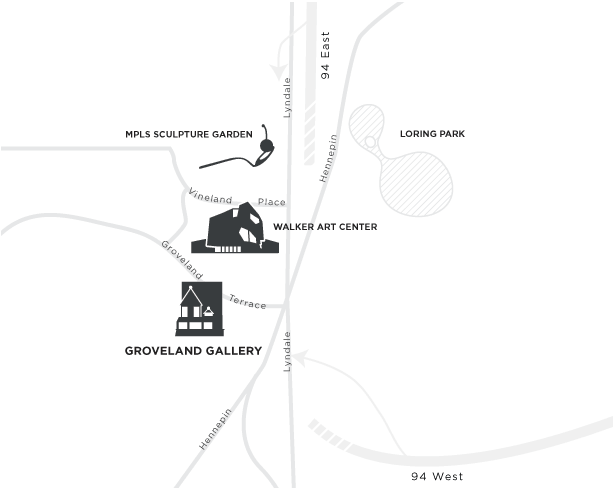 Groveland Gallery is located in a restored 1890's mansion on the edge of downtown Minneapolis, just south of the Walker Art Center.
Parking is available in the parking lot directly in front of the building or on the north side of Groveland Terrace. Additional parking can be found in the Walker Art Center's underground parking ramp. The entrance is located on Vineland Place.
Upcoming Exhibitions
March 7 – April 18, 2015
Rome: Traversing the Sacred
Opening Reception: Saturday, March 7, 2-5 p.m.
Known for his luscious oil paintings of garden flowers, Charles Lyon turns toward new subject matter for this exhibition. A recent trip to Rome left a rich impression on the artist. In particular, he was drawn to Bernini's dramatic baroque statuaries of angels on the Ponte Sant'Angelo. This Bridge of Angels spans the Tiber River, and is graced by ten sculptures, each created to symbolize parts of the story of Jesus Christ's suffering and crucifixion. Inspired by their towering presence, Lyon photographed the statues and used the images as a reference. Comprised of oil and watercolor paintings, Lyon's images have a soft, nearly monochromatic palette. Texture is created through a unique application of paint using Styrofoam to suggest surfaces of travertine and marble.
Add to Calendar 09-05-2014 01:00:00 10-14-2014 11:59:59 11 NAME OF ARTIST Exhibition at Groveland Gallery SHORT DESCRIPTION HERE 25 Groveland Terrace, Minneapolis, MN 55403 Groveland Gallery info@grovelandgallery.com true DD/MM/YYYY