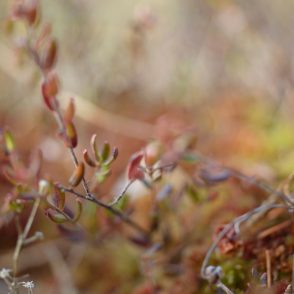 December 2, 2017 – January 13, 2018
Meg Ojala
Panel Discussion: Saturday, December 2, 12:30 p.m.
Opening Reception: Saturday, December 2, 2-5 p.m.
Meg Ojala has lived in Minnesota most of her life and has taught photography at St. Olaf College for over 30 years. In 2017, she was awarded an Artist Initiative Grant from the Minnesota State Arts Board to research, explore, and photograph bogs. She intends for the resulting photographs to make the insights of natural science visible and to call attention to the ambiguous nature of these beguiling ecosystems.