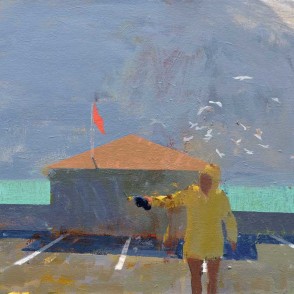 September 11-October 17, 2015
Tim Tozer
Opening Reception: Friday, September 11, 5-8 p.m.
Figure Drawing Workshop with Tim Tozer: Saturday, September 26
12-4 p.m. | $10/person, reservations: 612-377-7800
Tozer returns to the figure in his newest body of work. Inspired by memories of his home along the coast of England, Tozer's paintings capture the vitality, unpredictability and energy of life along a shoreline.